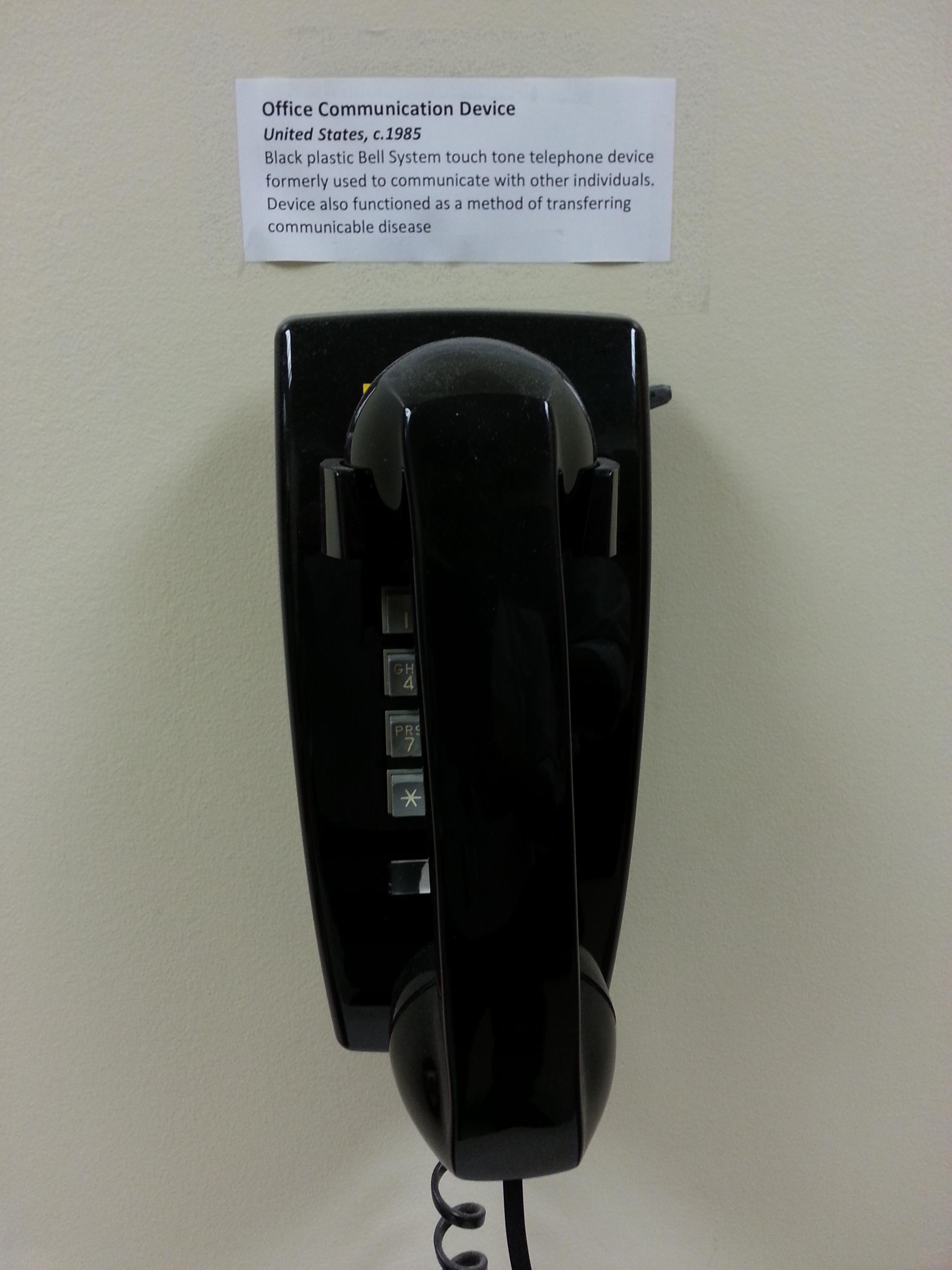 1985 called, it wants its phone back. (Via Imgur)
Redditor grindinghalt posted today that he begged his office to take down this "non-operating antiquated piece of equipment," but they refused. So he did what he said was the only logical thing: create a placard for it as though it were a museum exhibit.
It's hard to say why he wanted it gone so badly. Maybe he's worried the "communicable diseases" still linger. Maybe he is reminded of the hours spent waiting to make plans only to miss a call in the mere minutes he walked away to use the restroom. Maybe he's the kind of person who was first on line at the Apple store and subsequently the first to bend his iPhone 6.