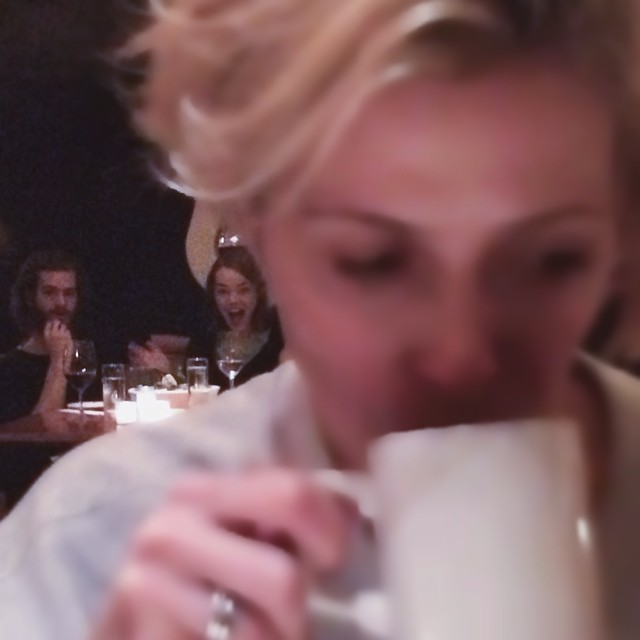 Hi, we see you. (via Imgur)
A reddit user's friend tried to snap a pic on the sly of Hollywood's best photoboming couple Andrew Garfield and Emma Stone. Despite the conspirator's subtle mugging for the camera, the two were totally onto it.
Emma makes a wildly excited face as if to say "Congrats, you have evidence that you live on the same planet as a person you recognize," while Garfield strokes his beard, perhaps hoping to pull out a sign to direct the photographer to a charitable organization.
Either way, chalk this one up as a win for couples sitting next to and not across from each other at dinner.