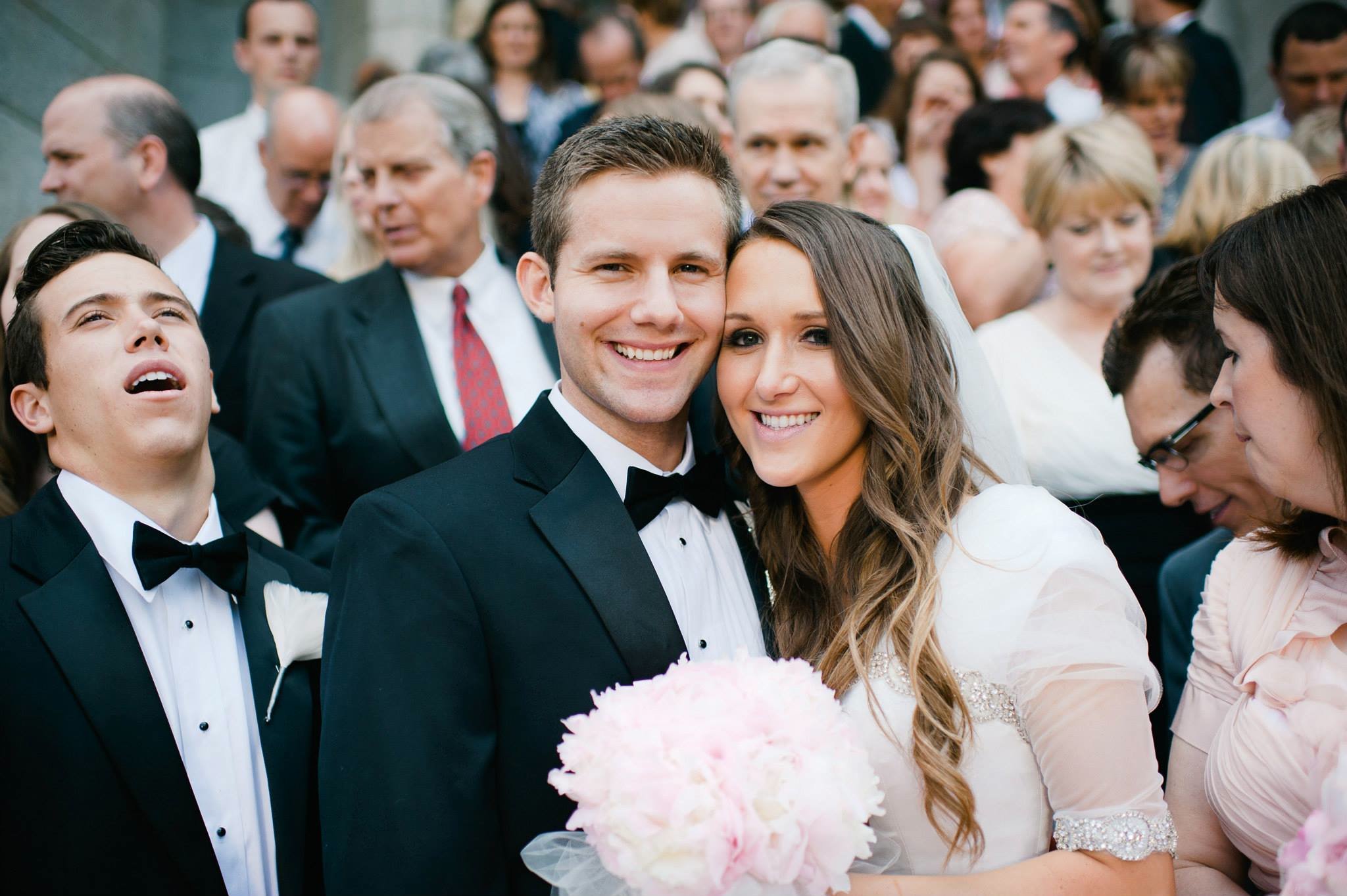 He was just in awe of the majesty of romantic commitment. Or his back went out. (Via)
It's one thing to be caught doing something dumb in the background of a regular photo. All that happens is you end up dumped into a blogpost like this one, everyone points and laughs briefly, and then everyone moves on. But when you get caught looking like an idiot in a wedding pic, thanks to that whole "special day" thing, it becomes a whole other deal. 
Take this guy for example.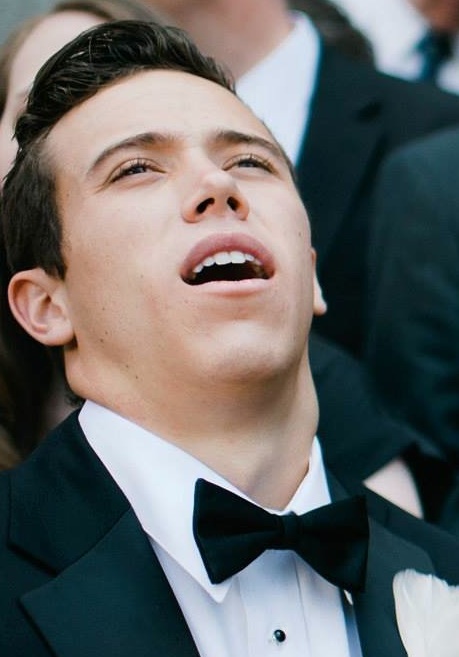 The doves. They're like tiny flying bunnies.
This guy is going to be remembered looking like this every time that couple drags out their wedding pics to look back on their special day. That's enough to end the friendship, sure. But unfortunately, he also needs to end his friendship with the Internet.
Yesterday, someone threw this photo up on reddit's "photoshop battles" sub with the title "High guy at a wedding," and challenged the Internet's photoshop artists to go hog wild. They did.

Get up, stand up. Don't forget the ring. (via)
.

And now, the couple will enjoy their first power ballad as husband and wife. (via)
.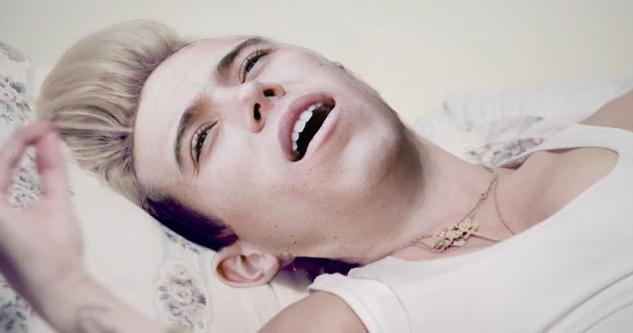 You should see how satisfied the wrecking ball looks. (via)
.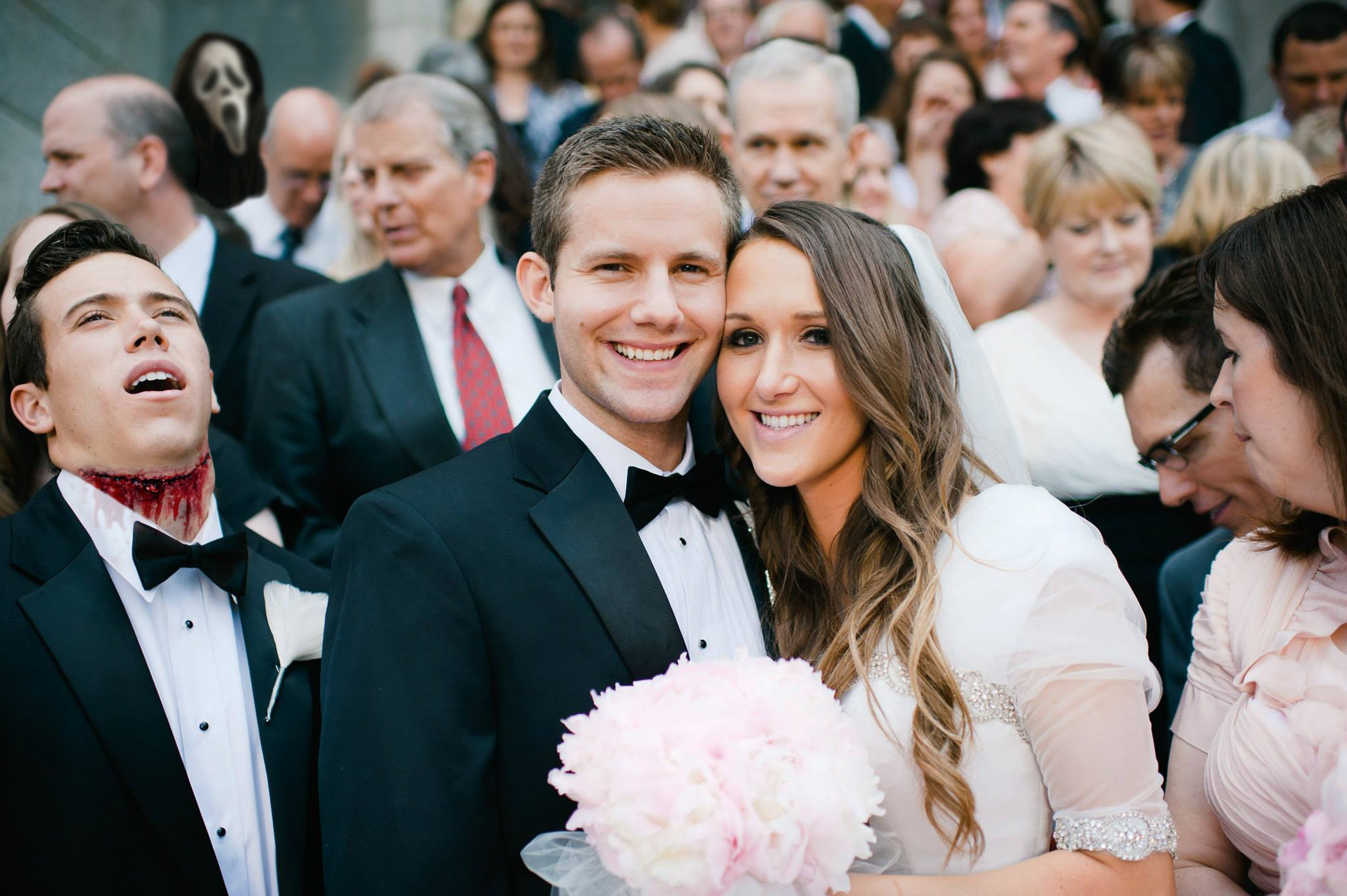 No matter how many times he was asked, the best man never revealed just how wild
the bachelor party really was. (via)
.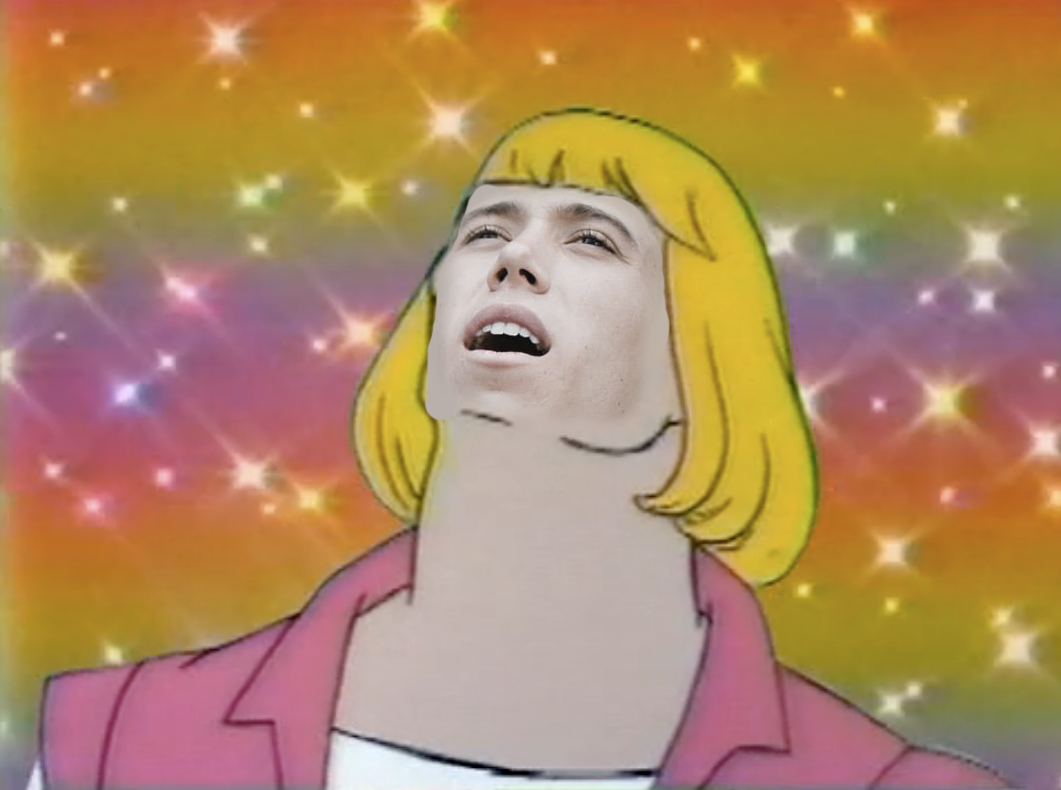 AND I SAID HEYYEYAAEYAAAEYAEYAA! (via)
.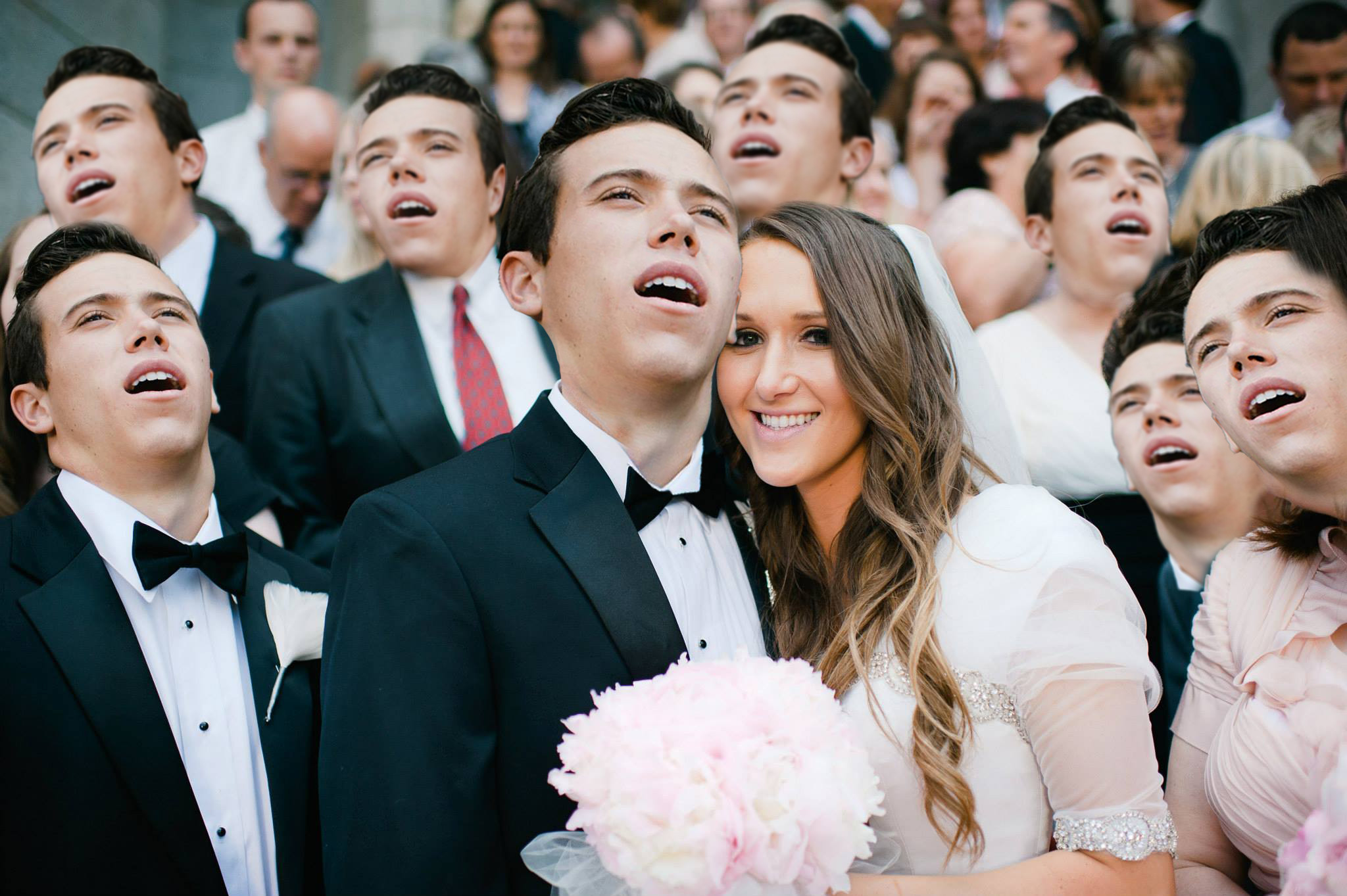 "I can't go through with the wedding, sweetie. I had a weird dream about your best man." (via)
.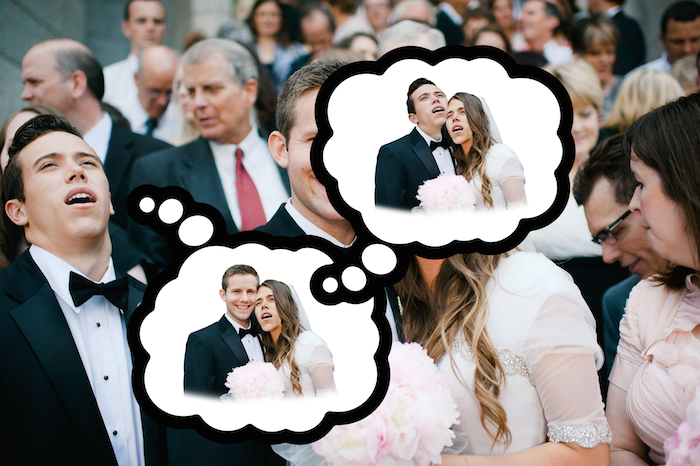 Best man-ception. (via)
(by Bob Powers)