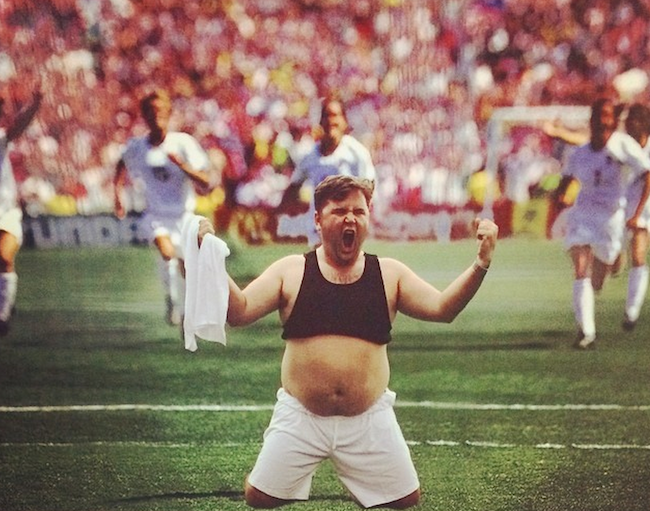 Never underestimate the heart of a loser. (via)
Anyone in a fantasy football league knows that winning is a big deal. Losing, however, is usually pretty easy. You're out a hundred bucks or so, which seems like a small price to pay for something that can make a game between the Browns and the Jaguars feel like the Super Bowl. That's the point of most fantasy leagues.
Some leagues, though, take winning and losing seriously, like the league that Instagram user allstern is in. I don't know what the winner received, but the cost of coming in last place was making a calendar with recreations of iconic pop culture moments featuring allstern.