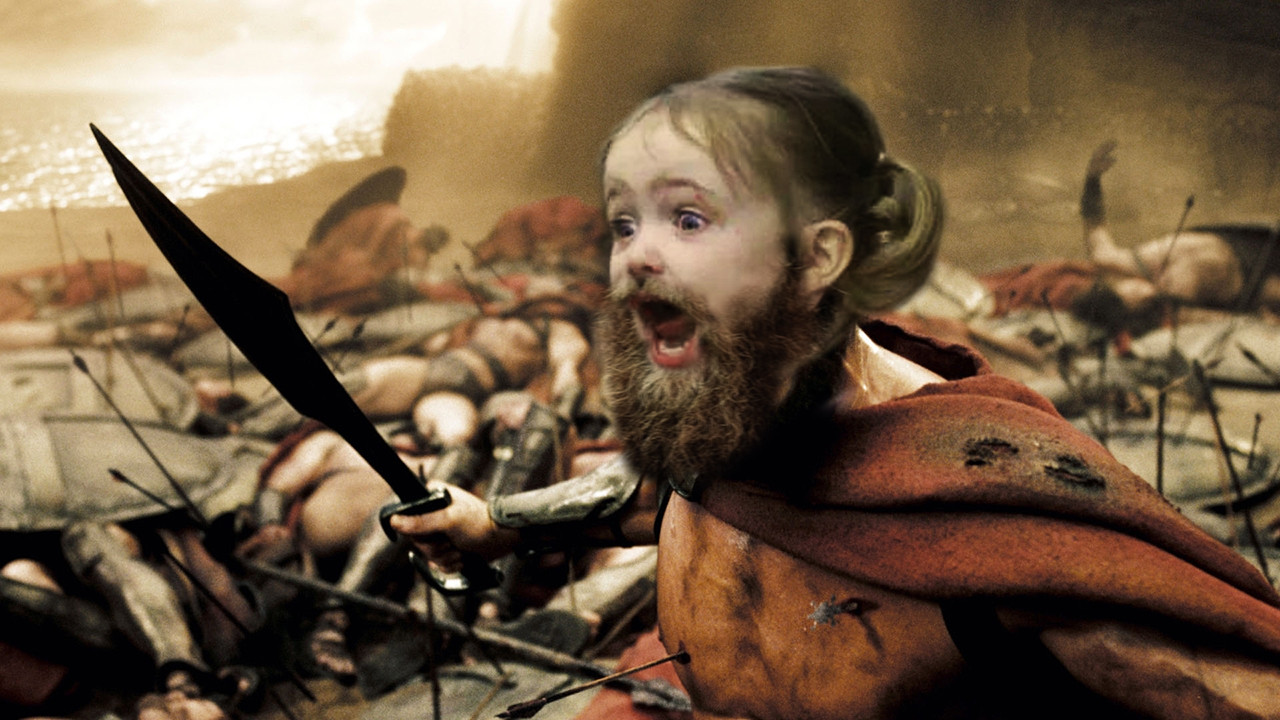 Tonight, we dine at the grownups' table. (via)
In general, it's not a good idea to let total strangers take control of your baby (or her image) and dress her however they want, and that goes double for strangers on the Internet. When you have a baby, everyone online is a digital version of David Bowie from Labyrinth (except your Facebook friends; if they don't want to look at baby pics, they're dead to you). Every rule has its exception, though, and the exception to the don't-hand-your-baby-to-the-weirdos rule is on reddit's r/PhotoshopBattles, a forum where you hand pictures over to some of the web's best image manipulators and they turn them into such memorable memes as Business Baby, A Teacher Holding A Poorly-Thought-Out Sign, Michelle Obama Holding A Sign, Fat Bulldog Puppies, Barack Obama Playing Ping Pong, Very Grumpy Baby, and Scarlett Johansson Falling Down.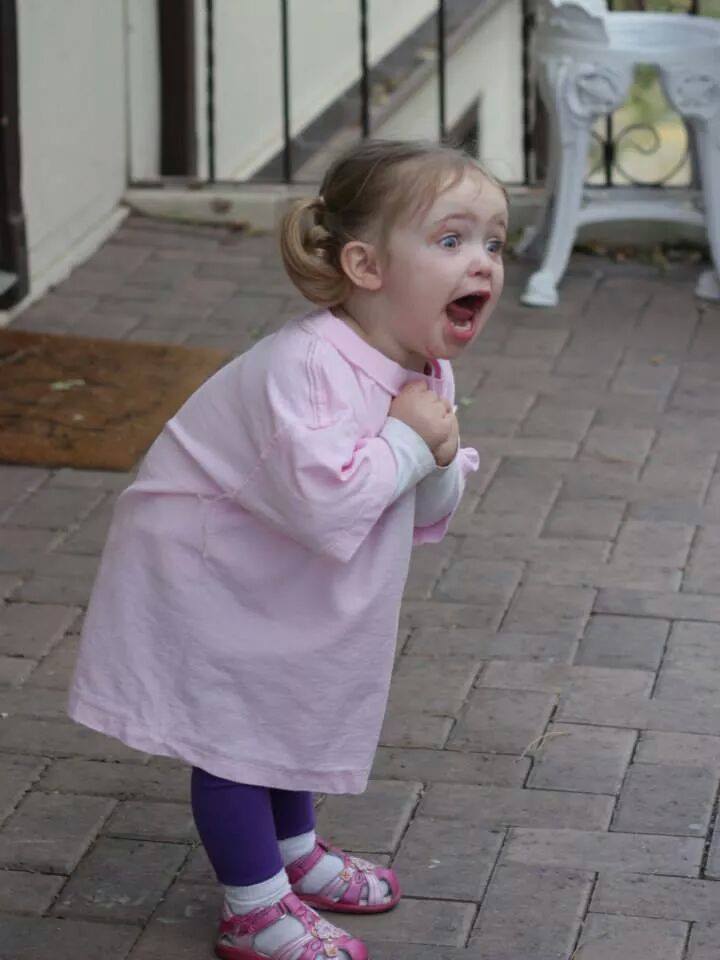 "ME?! I'M GOING TO BE ON THE INTERNET? LITTLE OLD ME?!" (via)
That's what one person did this weekend with their picture of a super-stoked little girl, and we are now all better off as an Internet, thanks to their efforts. I don't know what made this little girl so excited, and the picture comes with almost no backstory. Maybe that's better, though, because there's nothing to get in the way of enjoying each of her new incarnations as Darth Vader, King Leonidas of Sparta, Scream by Munch, or an assortment of weird Internet nightmares.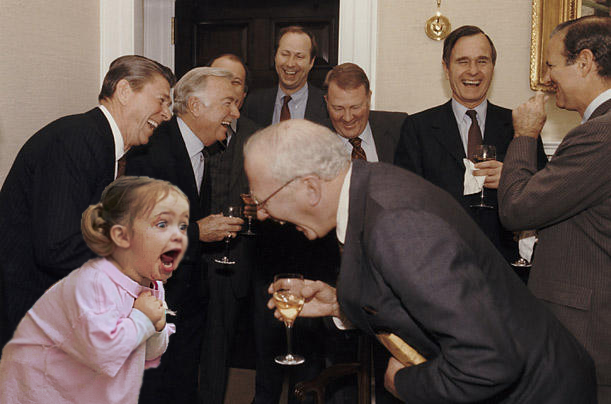 "Then I said, "Social Security for my generation? Do I look like I was born yesterday?" (via)
.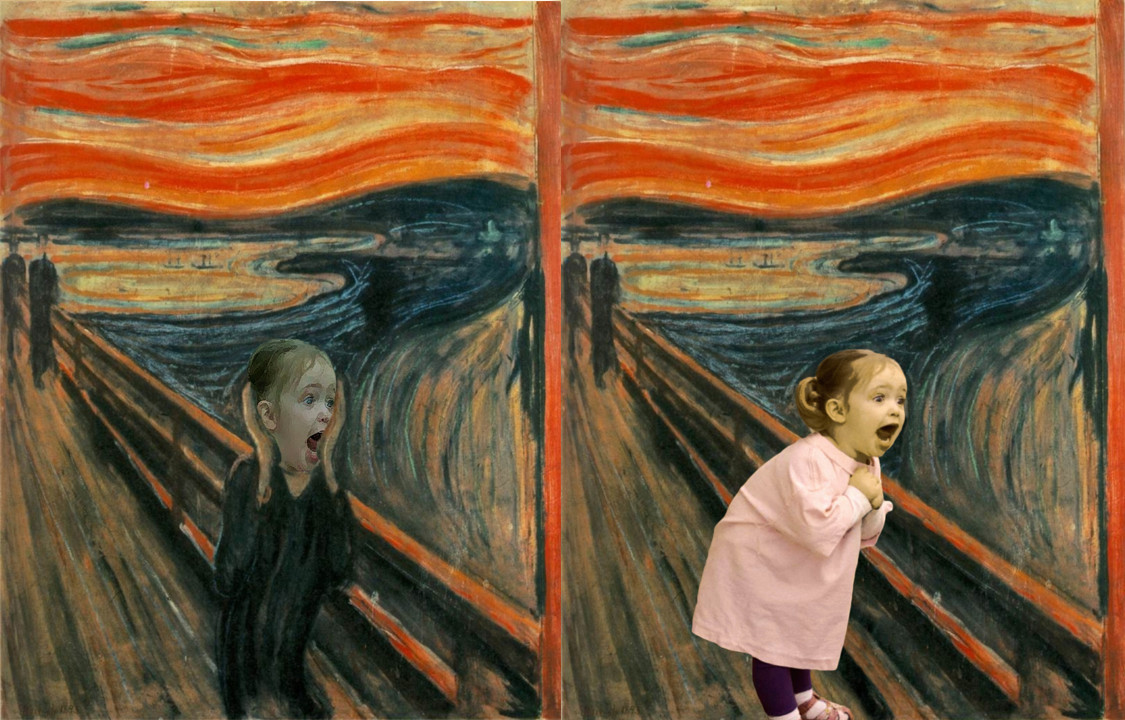 Although the left version is more accurate, the right is not without its charm.
(left via; right via)
.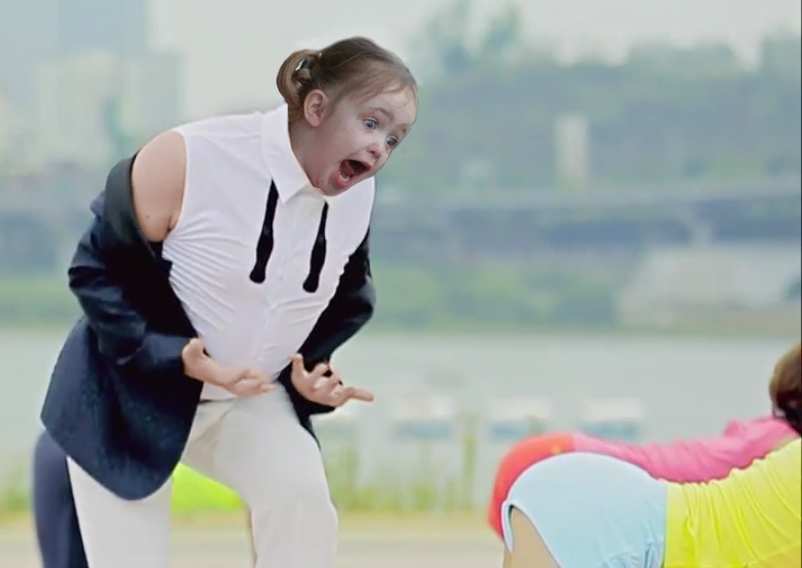 Her horsey dance involves an actual rocking horse. (via)
.

"Welcome to the Internet. *gulp* I will be your guide." (via)
.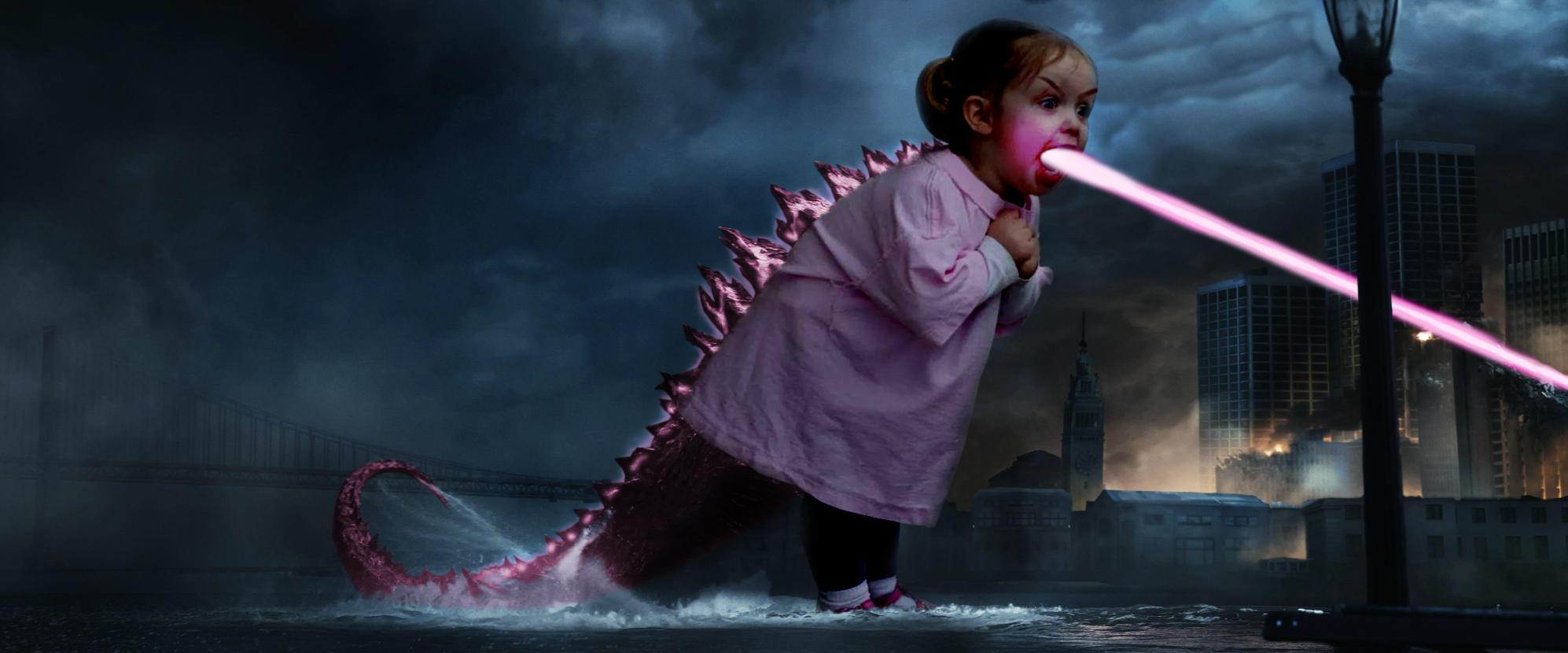 There were several Godzillas, though maybe Cloverfield would be more appropriate,
since that monster was actually a baby the whole time. (via)
.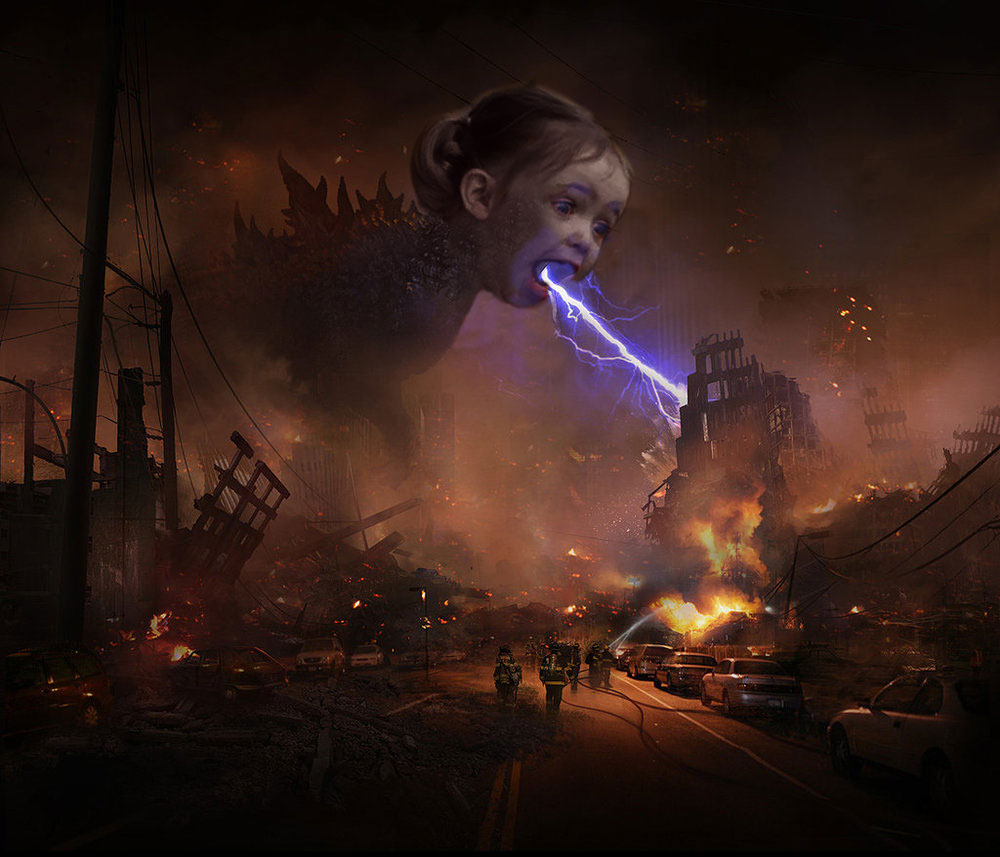 She looks like she wishes she didn't have to teach humanity this lesson. (via) 
.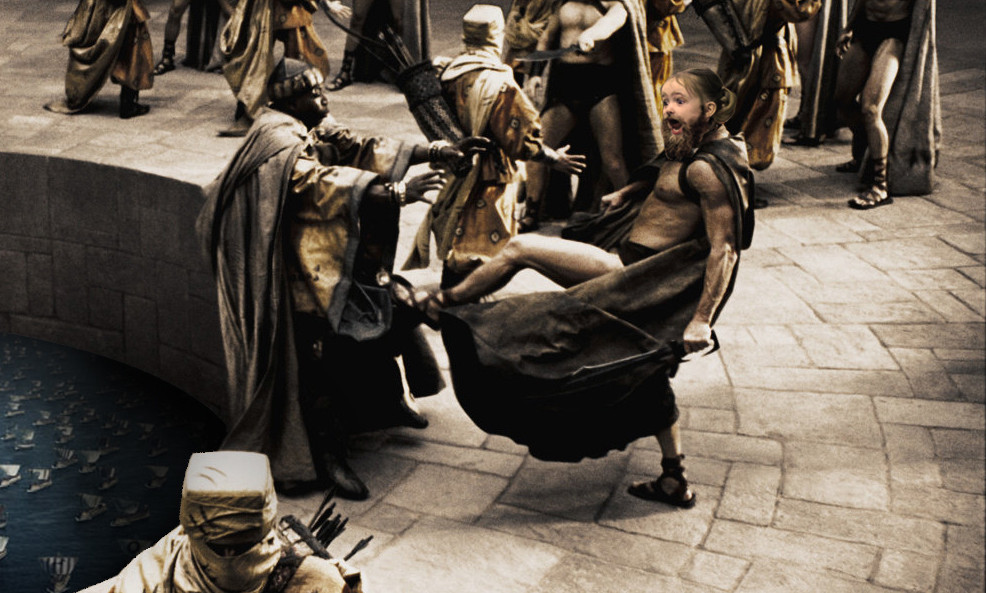 There were also several versions of baby-as-King-Leonidas, because This. Is. THE INTERNET! (via)
.

This photoshop thread really took off. (via)
.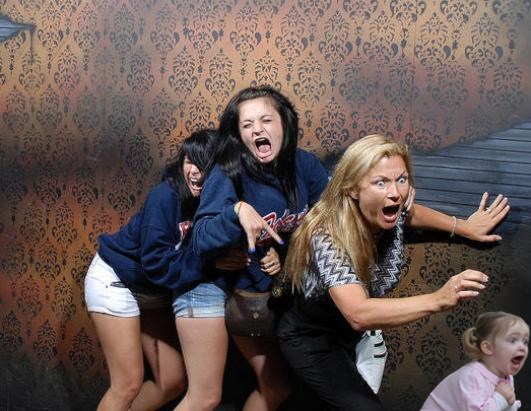 At least the baby has an excuse for looking that scared. (via)
.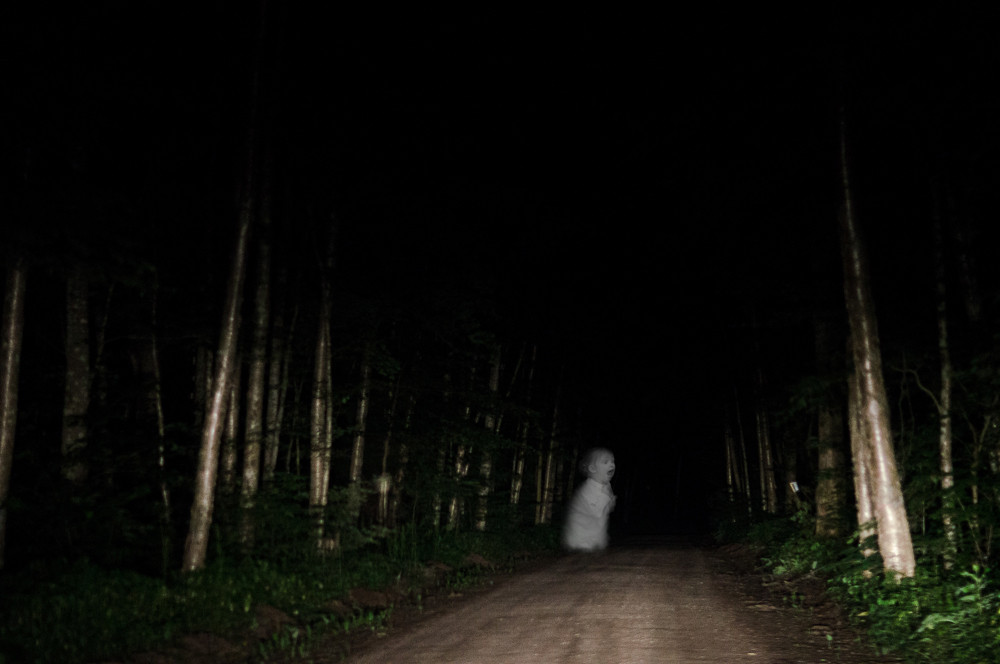 This picture is enough to warrant a whole Discovery channel series. (via)
.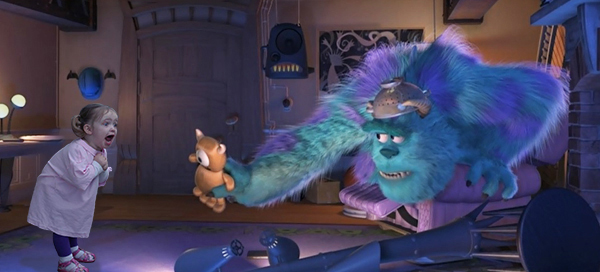 Pretty sure that kid would scare me worse than Mike or Scully if I woke up to that face. (via)
.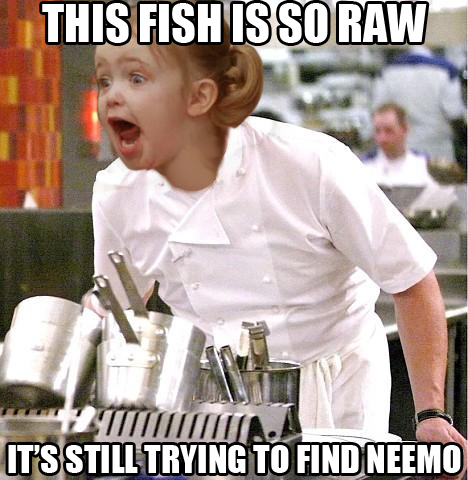 Yes. They spelled Nemo wrong on an image about a guy (Gordon Ramsay) who is anal about detail. (via)
.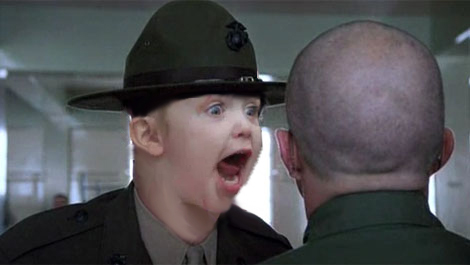 Man, R. Lee Ermey has not aged well since this movie. (via)
Not even Sparta got as much representation as Star Wars, however.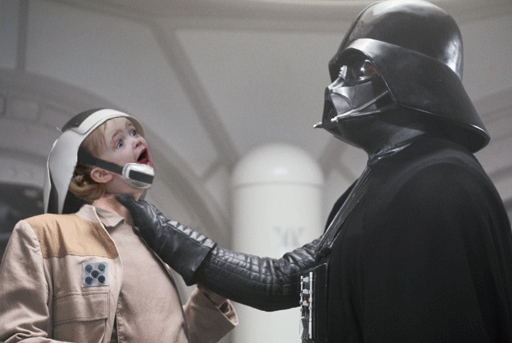 Jeez, Vader. It's not her fault she can't pronounce "Diplomatic Mission To Alderaan." (via)
.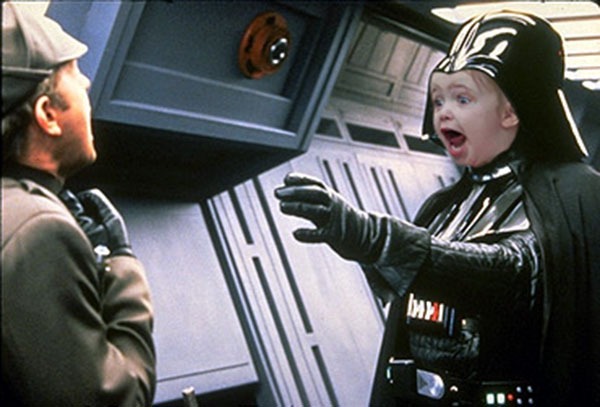 "You have told me to go to time out for the last time." (via)
.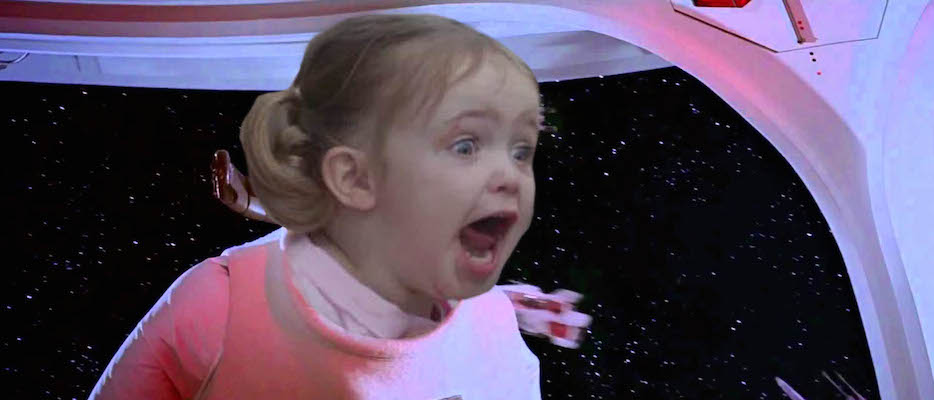 It's a nap! (via)
.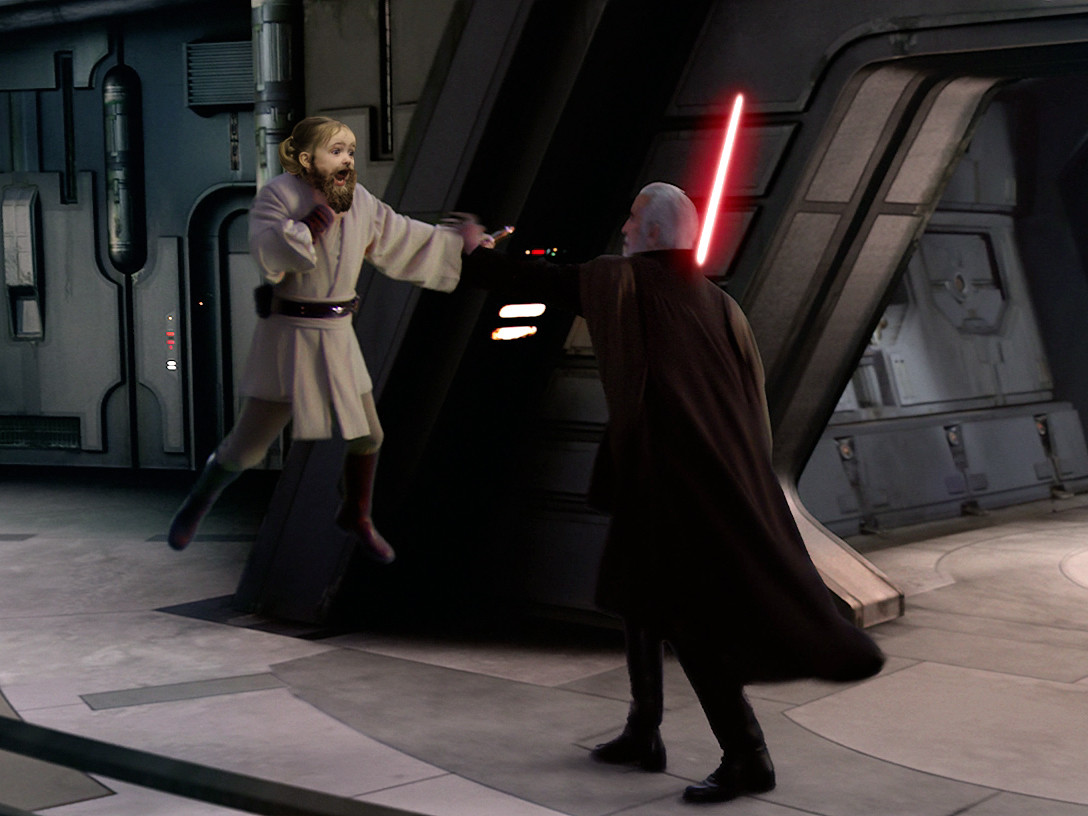 Let's just say it: this kid looks great in beards. (via)
.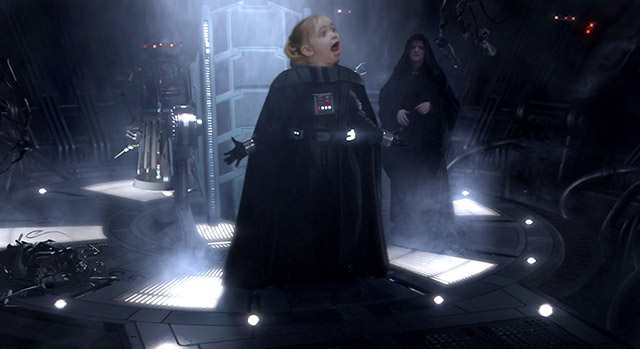 From the musical adaptation "Siths In Love." (via)
.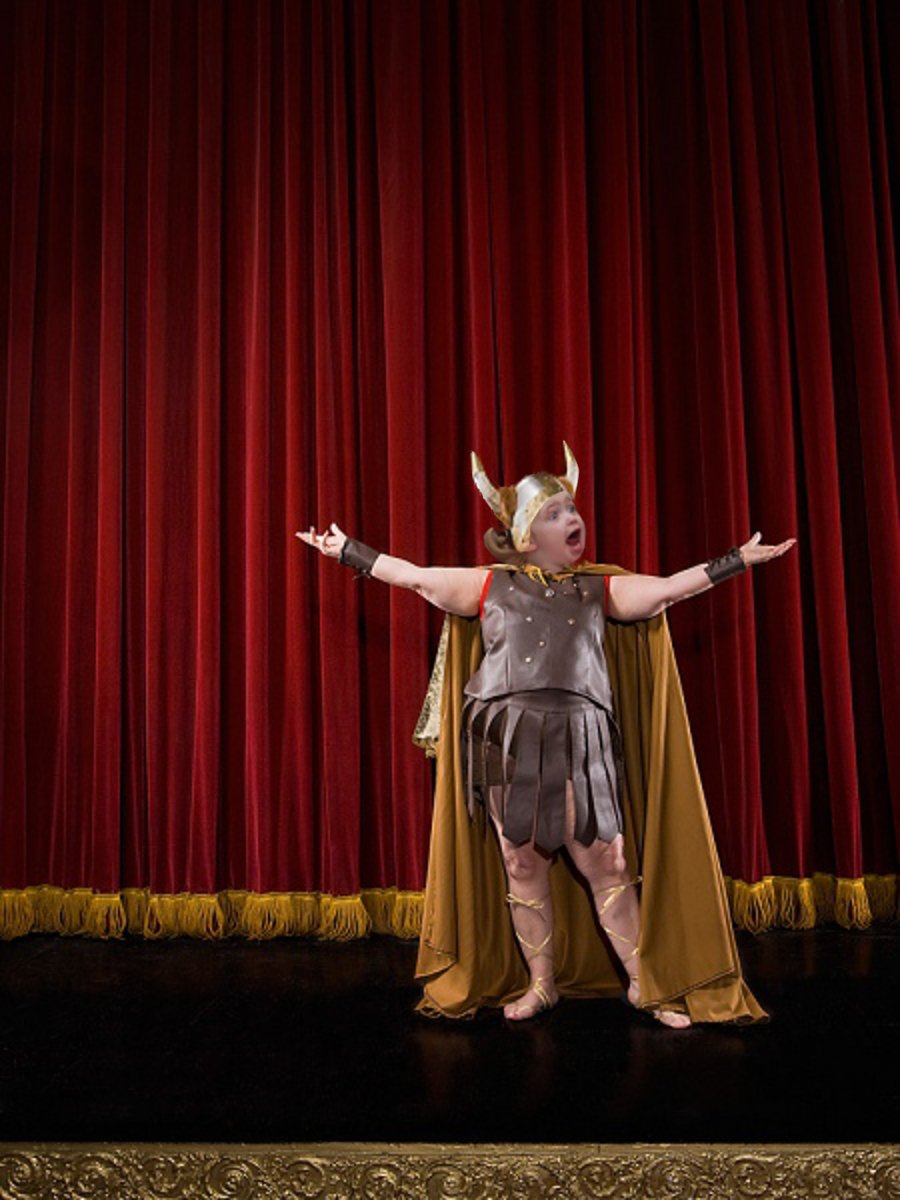 And we're done. (via)
(by Johnny McNulty)