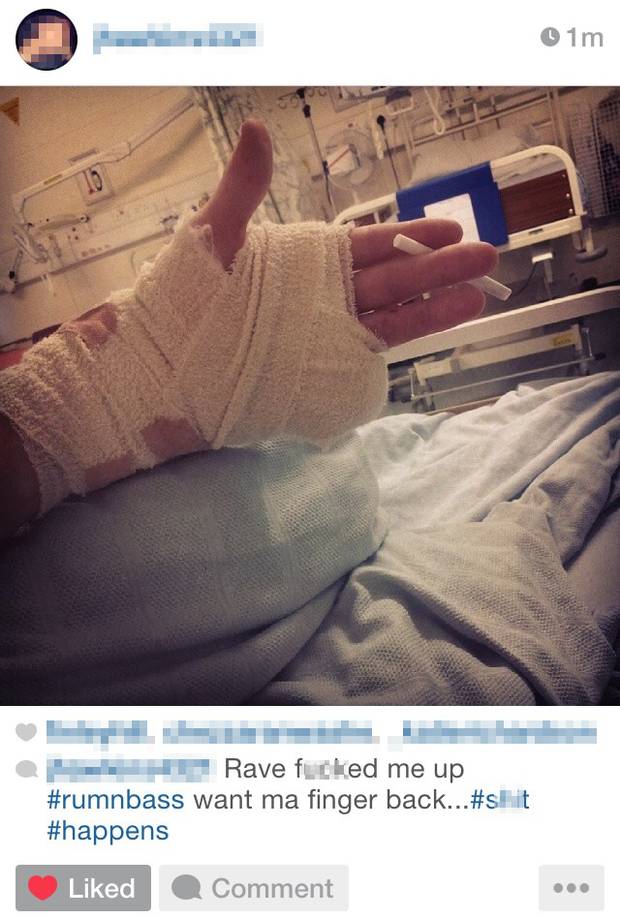 "Basically, it's just gone, innit." (via Vice)
This past Saturday night, 16-year-old teen "Josh" accidentally ripped his pinky finger off at an overcrowded rave at an abandoned mail sorting facility, but kept on dancing because he "didn't want to be a sore thumb." Those were his words, I swear.
Here's how it went down, in his words, as he tells it to Vice.
"Well, at about 1AM we were up in the house room, but I don't really like house so I was waiting for the drum 'n' bass to kick in. As soon as I heard it, me and my mate went down there. Five minutes in, the fire alarm starting [sic] going off and everyone was like, "Rip it off! Rip it off!" So I thought I'd give it a go. I was completely sober at the time. I jumped up, grabbed it and my little finger got caught in the case because it was all broken, and as I came to rip it back down, my little finger got ripped off completely."