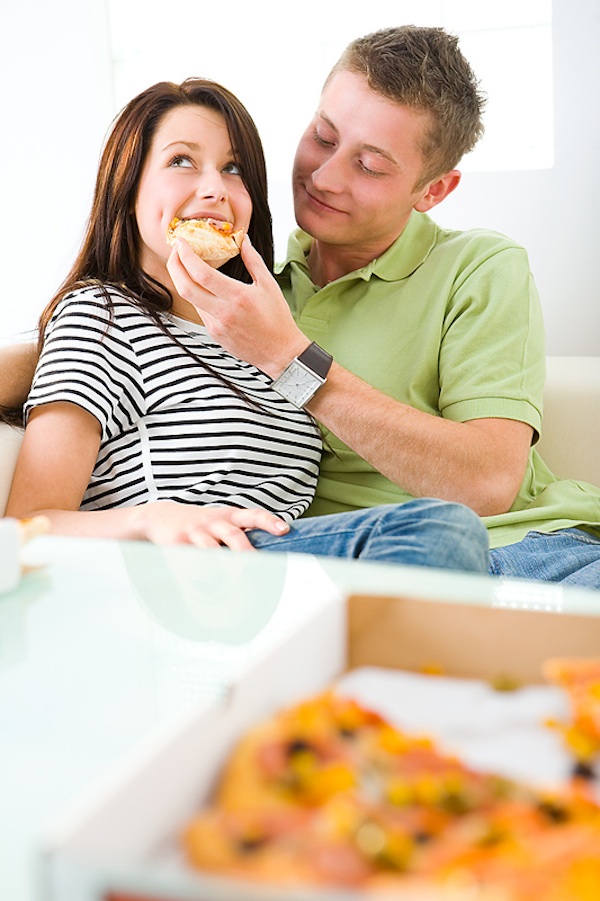 How pizza night should have gone. (file photo)
North Carolina resident Cody Sebastian Parsons, 25, whose parents almost definitely never imagined that name would be attached to the phrase "was arrested for throwing pizza at his girlfriend," was arrested Sunday for throwing pizza at his girlfriend, 19-year-old Sarah McKinney.
After slipping on a wet floor, Parsons became angry with his girlfriend and expressed that anger by throwing greasy, hot slices of pointlessly wasted pizza at her. Police who responded to a domestic disturbance call found "pizza sauce on the back of [McKinney's] right rib cage" and "pieces of pizza all over the living room floor as well as on the wall." Yet Parsons attempted to deny throwing the pizza, claiming he "had a pizza in his hand when he fell and it could have struck her." That's right, officer, no one threw pizza at McKinney, she just tripped and fell into some pizza.
(by Shira Rachel Danan)