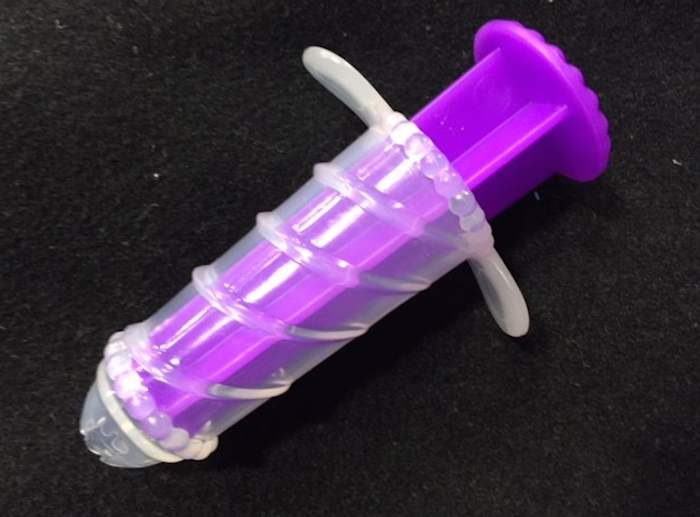 The "Frosting Extruder," new from Play-Dil-Doh! (via KTUL)
Head on over to Play-Doh's Facebook page and you can watch tons of comments disappear as their social media team earns their paycheck today.
According to Uproxx, Play-Doh all but ignored complaints in November that their "frosting extruder" for Play-Doh's Cake Mountain looks like a veiny donk. In this KTUL report, Play-Doh said they made a "replacement part" that parents could trade in for, and that they would update the product, but apparently plenty of kids still received the toy as originally erected.
Now that untold thousands of children opened up their Cake Mountain with a forward by Herman Schlongfellow, parents are complaining on the Book of Face, and whoever is responsible for wiping up this mess is getting boned.
I dunno if anyone else follows Play-Doh on Facebook but you should cause they're doing some serious damage control pic.twitter.com/TooleS5PgE

— El Clarko (@Fatgoldfish4) December 29, 2014
Here are a couple I found 30 seconds ago that are now gone: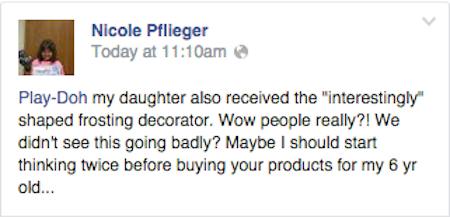 Maybe you shouldn't assume your 6 yr old will recognize dicks.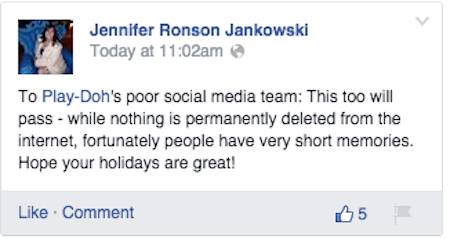 P.S. please send me all the extra frosting extruders, thanks.