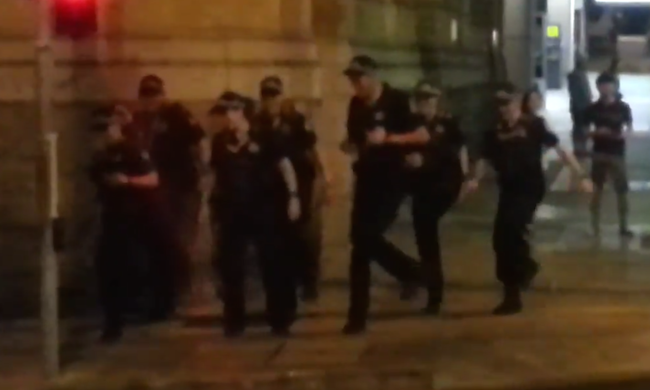 A force to be reckoned with.
A late-night standoff between a group of drunk Australians and cops this past weekend was brought to a halt with a spectacular dance-off. The group was partying outside of Irish Murphy's pub in Brisbane, and when the Tina Turner classic "Nutbush City Limits" came blaring through the speakers, the gang began doing a locally popular dance called the "Nutbush."
A group of cops who were assembled across the street, as part of the G20 Summit that was in town, spotted the dancers. Instead of busting heads, they decided to defuse the situation by busting out a few moves of their own.
(by Jonathan Corbett)