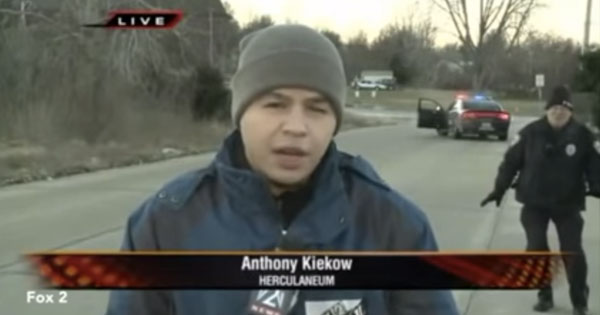 Uh oh.
You're walking away from your patrol car after responding to a report of an apartment fire on your beat in Herculaneum, Missouri. Suddenly, you realize that you're being broadcast live to everyone in the greater St. Louis area via Fox 2 KTVI. What do you do?
What do you do?
Here's what this police officer did:
To be fair, they don't train you for this particular scenario in the police academy.