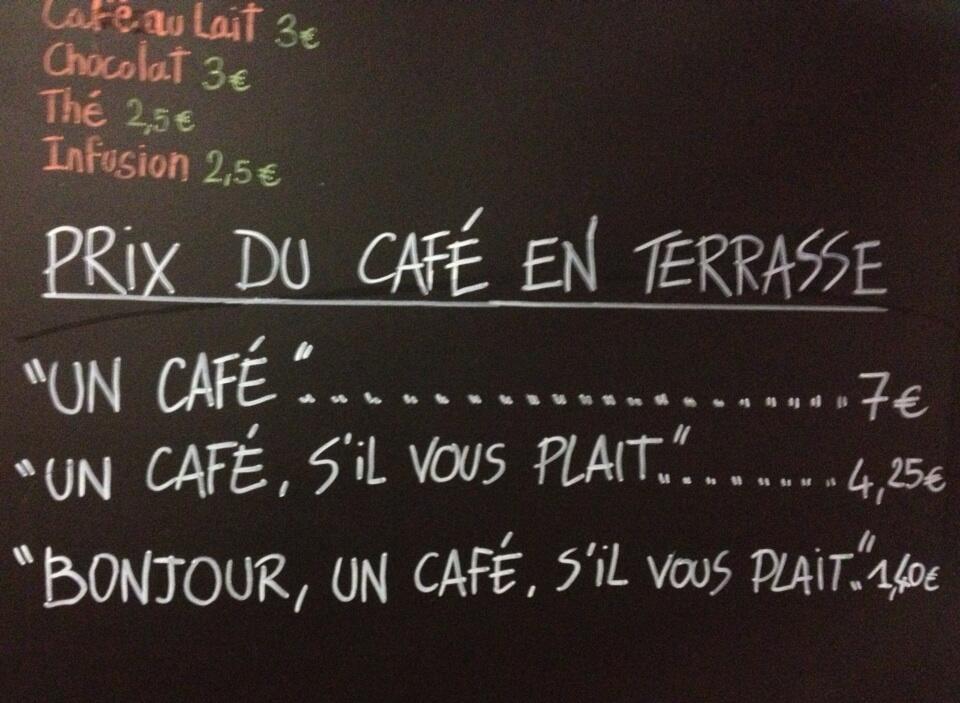 How much more do they charge if you're polite in a horrible accent? (via @tokai06)
A French cafe owner thinks the French deserve their reputation for being rude—especially the customers frequenting his cafe. Fabrice Pepino, the owner of La Petite Syrah in Nice, originally put up the pricing board above as a joke. Pepino told The Local, "Most of my customers are regulars and they just see the funny side and exaggerate their politeness. They started calling me 'your greatness' when they saw the sign."
Pepino was tired of stressed-out lunchtime customers being brusque, but he says the mood has now been lightened considerably. I would also consider lightening up if it meant my morning coffee went from 7 Euros (about $9.66) to 4.25 Euros (about $5.86) just for saying "please," to 1.40 Euros (a much more reasonable $1.93) for saying "hello" and "thank you."