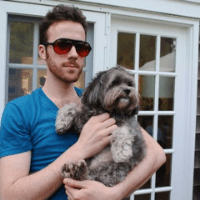 Filed by Miles Klee

|

Dec 18, 2016 @ 3:41pm
On the eve of the Electoral College's presumed affirmation of the 2016 election results, a new poll has shown that a majority of GOP voters believe that President-elect Donald Trump won the popular vote. This is decidedly inaccurate, as Hillary Clinton leads him by about 2.8 million votes overall.
NEW: Clinton leads Trump by more than two percentage points in popular vote, per AP:

Clinton: 65,788,583 (48.3%)
Trump: 62,955,363 (46.2%)

— ABC News Politics (@ABCPolitics) December 14, 2016
Why are people surprised that 52% of Republicans think Trump won the popular vote. He told him it was rigged and they believe what he says.

— Sam Stein (@samsteinhp) December 18, 2016
"In a nationally representative online survey of 1,011 Americans conducted by Qualtrics between Dec. 6 and 12, " the Washington Post reported, "we asked respondents, 'In last month's election, Donald Trump won the majority of votes in the electoral college. Who do you think won the most popular votes?'"
Twenty-nine percent said Donald Trump won the popular vote. This is a slightly larger proportion than in a recent Pew survey in which 19 percent said Trump won the popular vote.

Respondents' correct understanding of the popular vote depended a great deal on partisanship. A large fraction of Republicans — 52 percent — said Trump won the popular vote, compared with only 7 percent of Democrats and 24 percent of independents. Among Republicans without any college education, the share was even larger: 60 percent, compared with 37 percent of Republicans with a college degree.
Trump's significant popular vote loss has given hope to those hoping that GOP electors may tomorrow block Trump from assuming power. Harvard law professor Larry Lessig—a candidate himself at one point—has suggested that as many as 30 of these electors may reject Trump. To fall below the 270 votes needed to take the presidency, he'd have to lose the support of 37 electors.
The left was understandably dismayed to see conservatives buy into another lie.
52% of Republicans think Trump won the popular vote. 98% seem to think Russia is an ally and Putin is "totes adorbs."

100% of me gives up.

— Rex Huppke (@RexHuppke) December 18, 2016
Meanwhile, Trump surrogates past and present who recognize that he did not get as many votes as Clinton continued to rationalize that imbalance as the fault of a state they'd rather just wasn't part of the country at all: California.
Could this attitude of denial come from anywhere in particular? Oh, right—Trump himself erroneously claimed he'd won the popular vote, as long as you subtracted the "millions" of people who voted "illegally."
In addition to winning the Electoral College in a landslide, I won the popular vote if you deduct the millions of people who voted illegally

— Donald J. Trump (@realDonaldTrump) November 27, 2016
Just 32 more days until this guy is officially sworn in! Not a lot of time to work out that Canadian citizenship deal—so hop to it, eh?