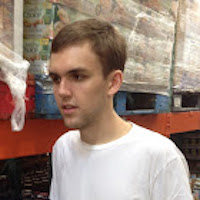 Filed by Bijan Samareh

|

Nov 18, 2015 @ 2:10pm
White actors were asked to "act whiter" for an audition, and they basically became theatrical representations of mayonnaise. In the most recent episode of Mic's "Flip the Script," host Liz Plank teamed up with Broad City actor Arturo Castro to hold a fake audition for white actors. In the audition, they asked the actors to act whiter, as a means of parodying casting people who ask Latinos to act out Latino stereotypes.