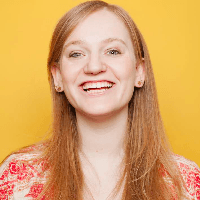 Filed by Orli Matlow

|

Feb 17, 2016 @ 4:50pm
Wake up, sheeple! Ed Chiarni, the "truthteller" behind the conspiracy-unveiling site Wellaware1, uncovered "facts" about Ted Cruz and his wife that will finally explain his appeal to many voters. According to Chiarni, Ted Cruz's wife, Heidi, is a actually character played by former SNL star Ana Gasteyer, who was hired by Lorne Michaels to assume this role.
According to Wellaware1, Cruz himself is also a character—played by the ostensibly deceased Robert Kardashian. That's right, these gentlemen with prominent cheeks and noses are indeed one man. Kardashian did not die of cancer in 2003, according to Chiarni, but rather faked his own death to take on this new life as a Texas politician.