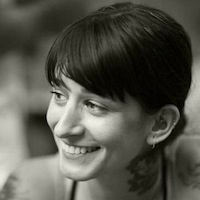 Filed by Jessie Dean Altman

|

Jan 12, 2017 @ 8:52am
Interviews with Kellyanne Conway, a top advisor to President-elect Donald Trump, are so frustrating to watch, I can't even begin to imagine trying to conduct one. In this clip from Wednesday night, CNN's Anderson Cooper tries to ask Conway about the two-page report that was allegedly appended to a document presented to Donald Trump (and Barack Obama) in an intelligence briefing. I say "tries" because he's not very successful, what with her constantly shying away from direct answers in her "pivot," a move for which she's fast becoming famous.
Kellyanne Conway claims over and over again that CNN's website links to Buzzfeed's posting of the full unverified document that alleges Russian officials have compromising information about Donald Trump. But CNN actually did not link to that site, they just mentioned Buzzfeed's name in their article. (How does Kellyanne Conway not understand what "linking" is?) As Anderson Cooper eventually tells Conway, "What you think and what is true and are not necessarily the same thing."