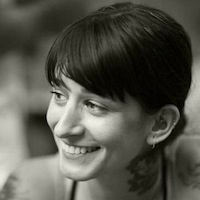 Filed by Jessie Dean Altman

|

Apr 01, 2016 @ 3:35pm
No, this isn't a prank. On Thursday, musician, performer, and party-enthusiast Andrew W.K. announced his plan to fix America's "broken" two party political system by establishing the Party Party. According to W.K., the Party Party will be "Not one based on the rhetoric and dogma of the Democratic party or the Republican party, but one that transcends both."
W.K. claims that he's already filed all the necessary paperwork with the Secretary of State, and now he just needs (many thousands of) signatures on a petition. He's asking supporters to visit his website (http://www.thepartyparty.us/) and sign the online petition.