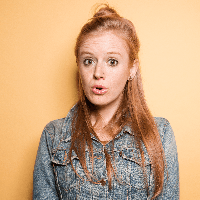 Filed by may wilkerson

|

Nov 03, 2016 @ 11:20am
Notorious dick pic sender Anthony Weiner is checking into a rehab center that specializes in treating cybersex addiction, the Daily Mail reports. It's about time. The unidentified facility reportedly has a specific program geared towards treating people with an addiction to cybersex and exhibitionism, as well as porn and anonymous sex. The center is segregated by gender and all electronic devices are banned, says the Daily Mail.
So, no e-mails allowed.
This seems like a good fit for the disgraced politician, who was back in the news earlier this fall for allegedly engaging in an online sexual relationship with a 15-year-old girl. This was a new low, even by Weiner standards.
This latest scandal also had wider repercussions. While investigating his sexting, the FBI found emails connected to Hillary Clinton on devices belonging to Weiner and his soon-to-be-ex-wife Huma Abedin, Clinton's top aide. This re-opened the FBI investigation into Clinton's emails, which may have tightened her race against Donald Trump in the polls. So basically, Weiner's behavior could screw over not only his family, career, and the women (and girls) involved, but the entire country.
This is the first time Weiner has sought inpatient treatment for his issues, according to the New York Post. After his first sexting scandal in 2011, he took two weeks' paid leave from the House of Representatives for "professional treatment" and said he was working on becoming "a better husband and healthier person."
"A couple of days I worked with a therapist in Texas I was referred to—two days, twice, for a total of four days. Or, it might have been three," he told The Post in 2013, "[but] I didn't go to rehab anywhere."
Let's hope Weiner finally gets the help he needs and also that we never see his name in the news again, ever.