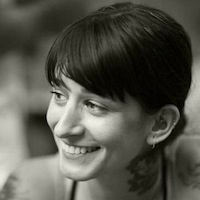 Filed by Jessie Dean Altman

|

Mar 15, 2016 @ 12:33pm
In a new ad paid for by a Republican anti-Trump group, Our Principles PAC, released on March 14, women read aloud things Donald Trump has actually said aloud about women, both individually and as a group. It's pretty brutal.
https://www.youtube.com/watch?v=OkSRJSUY0vs
Some are short quotes, like "bimbo" or "fat pig," while others are longer statements, like, "You know, it really doesn't matter what they write, as long as you've got a young and beautiful piece of ass." The source and date of each quote is written in text in the corner of the screen.