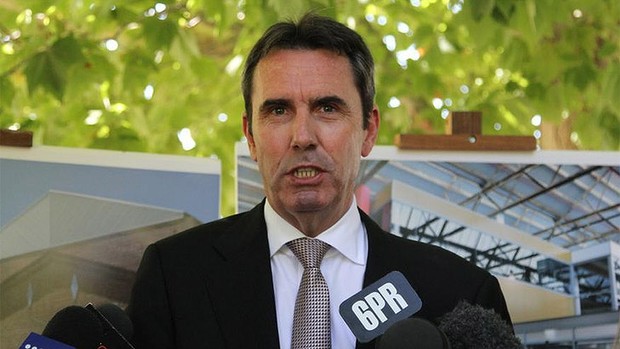 "I have instructed my staff to start checking everything I look at for teenage testicles."
Uh, so, this happened. Back in 2011, Peter Collier clicked "like" on a Facebook photo of a then 16-year-old member of the Young Liberals (the equivalent of Young Republicans) and some normal-aged adult, but it turns out that the kid had slyly exposed his ballsack in the photo. No one found out about it until said scrotum-flasher bragged about fooling Collier on Twitter recently. Collier told Australian news that he felt "silly" now and hadn't noticed the fleshy appendage until now (duh). Said Collier, "What I genuinely saw was a nice photo of a young man with what I thought was possibly his father. What he did, what he regarded was a bit of harmless fun, that's come back to bite him. I'm embarrassed and I've got to say it just shows us all that we've just got to be a bit more vigilant in our use of Facebook."
Here's the photo: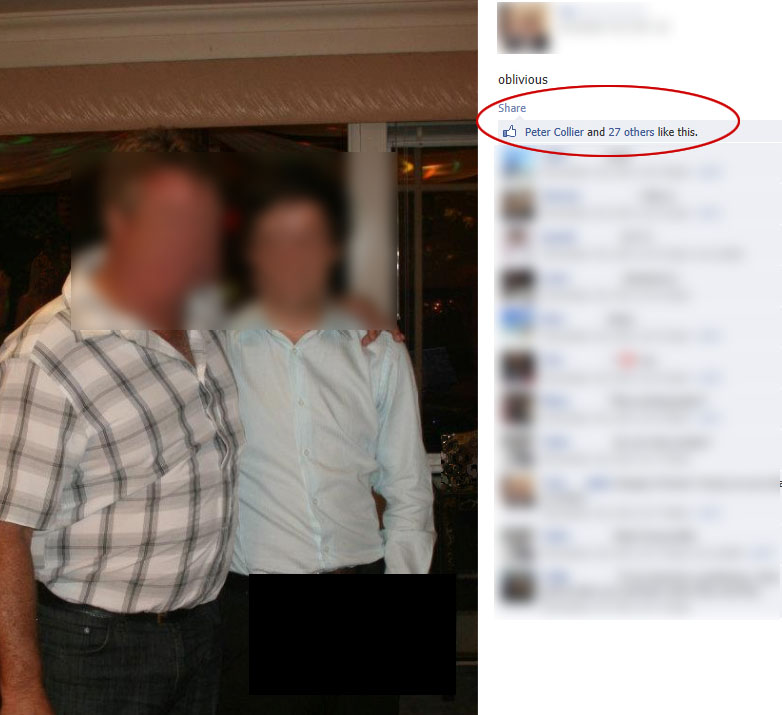 Either that black box is too big or something is going on that we won't say about a minor.
Why was this politically-active kid showing his family jewels in photos? Apparently, was all part of a prank-meme-thing called "Sneaky Nuts" popularized by Aussie comic Chris Lilley and his Angry Boys TV show, which is apparently now on HBO according to the Google search we just did. Lilley himself was briefly banned from Facebook thanks to the sacking campaign, and it caused a Catholic school in Canada to have to use stickers on all its yearbooks to cover up some kid's sneaky nuts.
Amazingly, perhaps because Australians are more worried about being eaten by the island-continent that is always trying to murder them, not too much has happened in the wake of this teen-genital-clicking episode. (Of course, you can always read Internet comments if you'd like to feel differently. This is also just a day old. Or two, since Australia is in whatever time zone it is.) Although, this should be a good lesson to politicians everywhere to just never like photos with teens. Or kids. Or people. Just get off Facebook already.