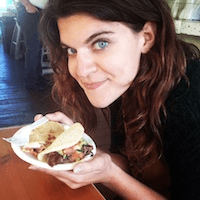 Filed by Kelsey Solywoda

|

Mar 07, 2017 @ 9:51am
In case you missed it, Housing and Urban Development Secretary Ben Carson is facing criticism after he referred to African-American slaves as "immigrants" in his first speech to HUD employees.
https://www.youtube.com/watch?v=3hfkcvogHag
"That's what America is about, a land of dreams and opportunity," Carson said. "There were other immigrants who came here in the bottom of slave ships, worked even longer, even harder for less. But they too had a dream that one day their sons, daughters, grandsons, granddaughters, great-grandsons, great-granddaughters, might pursue prosperity and happiness in this land."
I know what you're thinking: "Wait a minute. Did he just...?" And the answer is yes, dear reader. Ben Carson did imply that the slaves came here from Africa willingly, in order to pursue the American dream.
Go ahead, repeatedly bash your head on your desk for a few seconds. I'll wait.
All set? Great.
As you might imagine, people were furious about Carson's comment. A lot of celebs took to Twitter to express their outrage.
Ben Carson..please read or watch Roots, most immigrants come here VOLUNTARILY,cant't really say the same about the slaves..they were stolen

— Whoopi Goldberg (@WhoopiGoldberg) March 6, 2017
BEN CARSON JUST REFERRED 2 SLAVES AS IMMIGRANTS😱
WHO R THESE🚽PEOPLE ⁉️IMMIGRANTS CAME BY CHOICE,
SLAVES CAME IN⛓,STACKED IN BOTTOM OF SHIPS

— Cher (@cher) March 7, 2017
"I apologize for referring to slaves as 'immigrants.' I meant to say 'interns.'" -- Ben Carson, tomorrow

— Patton Oswalt (@pattonoswalt) March 7, 2017
Samuel L. Jackson really nailed down how we're all feeling.
OK!! Ben Carson....I can't! Immigrants ? In the bottom of SLAVE SHIPS??!! MUTHAFUKKA PLEASE!!!#dickheadedtom

— Samuel L. Jackson (@SamuelLJackson) March 6, 2017
Ben Carson later responded to the criticism on his Facebook page.
Can I get a collective eye roll?