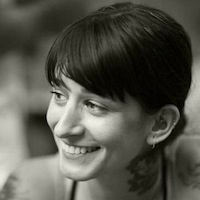 Filed by Jessie Dean Altman

|

Jan 05, 2017 @ 8:35am
Bernie Sanders wants to make sure everyone remembers that President-elect Donald Trump bragged via tweet in May 2015 about being the only GOP candidate who promised not to touch social security, Medicare, or Medicaid if he was elected (even throwing in an extra-childish, very on brand bit about how how Mike Huckabee "copied" him).
I was the first & only potential GOP candidate to state there will be no cuts to Social Security, Medicare & Medicaid. Huckabee copied me.

— Donald J. Trump (@realDonaldTrump) May 7, 2015
First, Bernie Sanders tweeted about Trump's original tweet.
Either Donald Trump lied to the American people or he's got to say that he will veto any cuts to Medicare, Medicaid or Social Security. https://t.co/ZUlSt2b4p4

— Bernie Sanders (@SenSanders) January 4, 2017
And then, to the joy of internet jokers everywhere, the 75-year-old Vermont senator actually printed Trump's tweet out on posterboard and displayed it on the Senate floor.
And, of course, it wasn't long before Twitter users started making Bernie jokes and memes. We've gathered some of the funniest ones below.
1.
2.
3.
4.
5.
6.
7.
I like to imagine there were 2 shift changes at Kinkos in the time it took Bernie to get this tweet off his IBM Thinkpad to a display board pic.twitter.com/GBOelGn7Y0

— Girl Fieri (@IsabelArcelia) January 5, 2017
8.
Mr. Sanders. I can just get you a giant screen to project thi...

No. Print it as large as you can and then glue it to a piece of cardboard pic.twitter.com/ArwRO4p8tg

— Jarett Wieselman (@JarettSays) January 4, 2017
9.