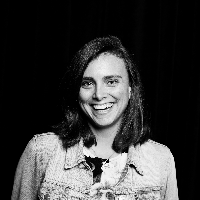 Filed by Catherine LeClair

|

Feb 25, 2017 @ 12:01pm
Donald Trump's bizarre fixation on crowd size is still going strong. Just yesterday, during his speech at CPAC, he said of the apparent crowd trying to see him: "there are lines that go back six blocks. I tell you that because you won't read about it." But according to Jezebel, those lines never existed. And then on Saturday morning, after a night of what was surely fitful sleep over the lack of CPAC attendance, Trump boosted himself back up by suggesting that his biggest fans put on a MAGA rally, Buzzfeed reports. Surely a MAGA rally would create a crowd big enough to not embarrass the President's fragile ego!
Maybe the millions of people who voted to MAKE AMERICA GREAT AGAIN should have their own rally. It would be the biggest of them all!

— Donald J. Trump (@realDonaldTrump) February 25, 2017
Thirsty much? But wait, wasn't there an event that happened a little over a month ago that was expressly for the people who voted to "MAKE AMERICA GREAT AGAIN?" A little ol' thing we call the inauguration? Yes, yes there was. And wasn't that very far from being the "biggest of them all?" Also correct. Luckily, Bernie Sanders is more adept at Twitter than Trump, and was quick to fire back a response, including a picture of the lackluster inauguration crowd:
What a sick BERN, if you will (I'm sorry). And everybody was feelin' it! (The bern, that is.)
And then everybody started reminding Trump of his horrible attendance since the election.
like that rally you threw for your inauguration that was half empty?

— Alex Zalben (@azalben) February 25, 2017
or that Florida rally you threw last week that drew far less than it had on the campaign trail?

— Alex Zalben (@azalben) February 25, 2017
maybe you mean yesterday's CPAC speech, which had no lines outside?

— Alex Zalben (@azalben) February 25, 2017
This has been Trump Gets Bern'd On A Saturday Morning. Thank you and enjoy your day!