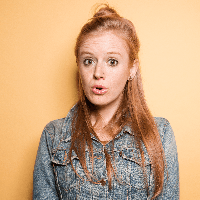 Filed by may wilkerson

|

Dec 02, 2016 @ 2:20pm
Thanks to a radical gust of wind, we learned yesterday that billionaire and President-elect Donald Trump uses Scotch tape to hold his clothes together. Sad! The big reveal occurred while he was deplaning in Indianapolis before his controversial visit to the Carrier air-conditioning and heating company. As many were quick to point out on Twitter, this is a pretty apt metaphor for his entire campaign and possibly the future of our country:
Others noted the irony since Trump literally owns a tie company. Most were just plain confused. Here were some of the best and funniest responses to #TieGate from an equally amused and concerned internet:
This person literally got to the bottom of it:
However as someone else pointed out, Scotch taping his tie may not be Trump's greatest offense:
Touché, @imatoofbrush, touché.