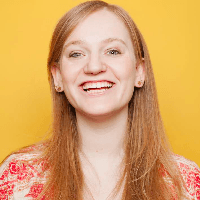 Filed by Orli Matlow

|

May 10, 2017 @ 1:45pm
On Wednesday, Secretary of Edukayshun Education Betsy DeVos gave the commencement speech at Bethune-Cookman University, a historically black university in Florida.
The selection was strange, as the controversial cabinet member was previously accused of whitewashing the role of segregation in the creation of historically black universities, but she dressed up in academic regalia and gave it her best shot.
DeVos took to the podium, and was promptly booed, joining Ivanka Trump in the exciting, exclusive club of Booed Trump Administration Officials.
Betsy DeVos says she's going to visit Dr. Mary McLeod Bethune's gravesite.

Bethune Cookman's students were *not* pleased. pic.twitter.com/pARTNDv2s5

— Philip Lewis (@Phil_Lewis_) May 10, 2017
Just listen to the symphony of booing:
A lot of grads even physically turned their backs on her in protest.
The dean of the university even interrupted the speech, saying that if the students didn't quiet down, he'd have to mail them their diplomas. But nevertheless, the graduates-to-be persisted.
DeVos was honored with an honorary doctorate, which was also met with a protest and confusion from Twitter.
Preparation for Betsy DeVos to receive honorary degree, more booing. Platform guests give standing ovation. #BCUCommencement

— Jarrett Carter Sr. (@JLCarter_Sr) May 10, 2017
Wonder if Betsy DeVos would rather face a grizzly bear than give this commencement speech?

— Renee Caldwell (@IbatheWonderDog) May 10, 2017
"Boos and Backs" --the hot new single from the graduating class of Bethune Cookman University, dedicated to Betsy DeVos

— Robin Thede (@robinthede) May 10, 2017
And celebration.
The students and crowd at BCU is booing Betsy Devos right now! It's magical 😂😭

— Messiah Tyler 🇬🇾 (@_TrillTrey) May 10, 2017
Imagine all the money & effort you put into finally graduating from college- only to have to sit through a speech from Betsy DeVos

— Rosie (@RoseMCaye) May 10, 2017
In case it needs to be said, if Betsy devos comes to your school, boo her until she leaves

— WorldsFastestSloth🌹 (@Speediest_Sloth) May 10, 2017
Before the big speech, a petition to disinvite DeVos described giving her the honor as "an insult to the BCU graduating class, students, alumni, family, friends, and Dr. Mary McLeod Bethune's legacy."
While the petition did not succeed, the students certainly made their voices heard during the ceremony.