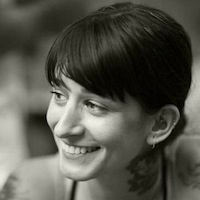 Filed by Jessie Dean Altman

|

Oct 11, 2016 @ 12:22pm
If you were wondering how that tape of Donald Trump's gross comments during the filming of a 2005 Access Hollywood clip came to be found, Billy Bush might actually be the one to blame. According to Page Six, the Today host allegedly bragged about the Trump tape to other NBC staff members at a party during the Rio Olympics, saying there was a "tape of Trump being a real dog." (Dogs everywhere released a statement: "Don't drag us into this.") As a result, employees at Access Hollywood tracked down the now infamous Trump video clip. Karma's a real bitch, huh?
While Bush was happy to boast about the tape in Rio in August, he neglected to tell NBC News executives about the tape when he joined the Today team, which, according to a source, might have been a violation of the "morality clause" in Bush's contract. The source told Page Six,
Billy was bragging about the tape to other NBC staff while in Rio. If he knew about the tape, and remembered the full extent of such an explosive conversation with a presidential candidate and didn't disclose that to NBC News, that is a very, very serious problem.
A source at NBC also told Page Six that the women on staff at Today are being advised to speak out about "any concerns about Bush, his inappropriate behavior or frat-boy mentality."
Bush is currently on suspension from the show, while Ryan Seacrest fills in.