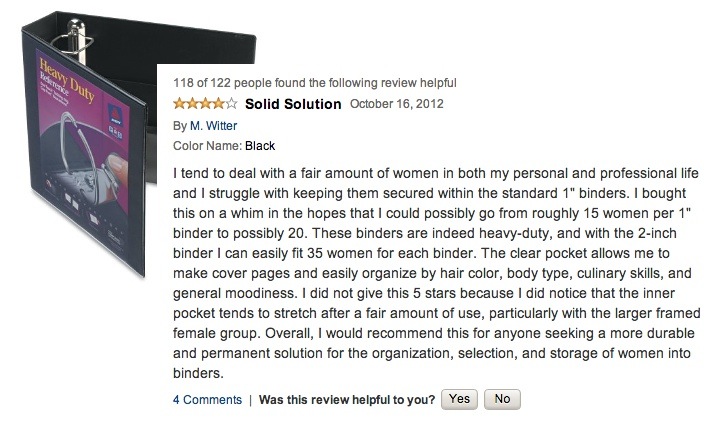 We used to carry these around before we bought the Woman Kindle.
If a politician makes a gaffe and it doesn't instantly turn into an internet meme, did the gaffe really happen? Look, no one has time to answer your elitist, college-boy questions because they're too busy photoshopping women into pictures of Trapper-Keepers, uploading hastily written binder-themed parody songs to Youtube, and most importantly (and enjoyably), swamping Amazon with woman-storage focused reviews of binders. Remember, your vote might not get counted thanks to suppression efforts, but they can have your funny Amazon review of a binder when they pry your tongue out of your cold, dead cheek. Collected here are just a few of the hundreds already posted.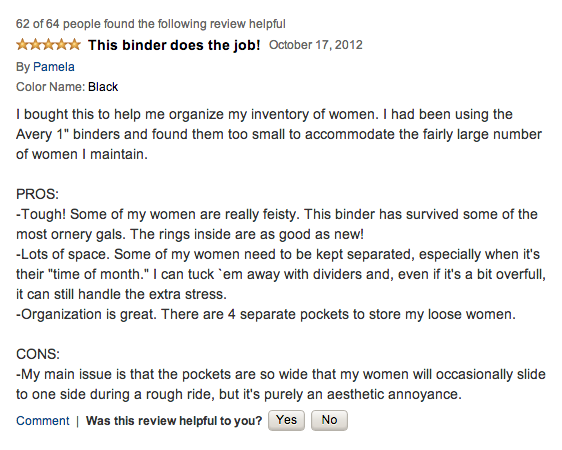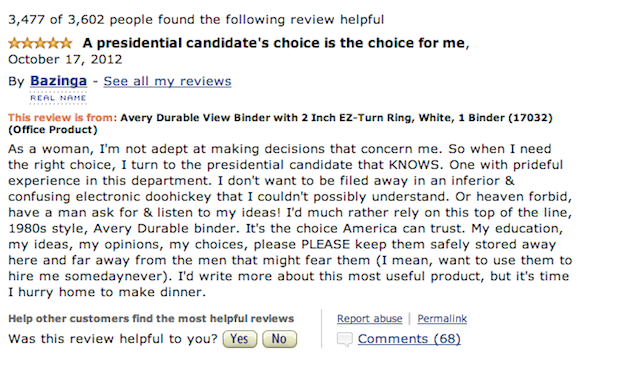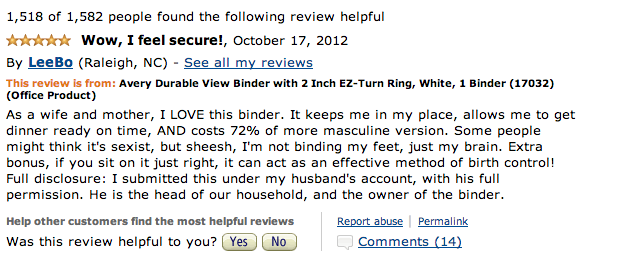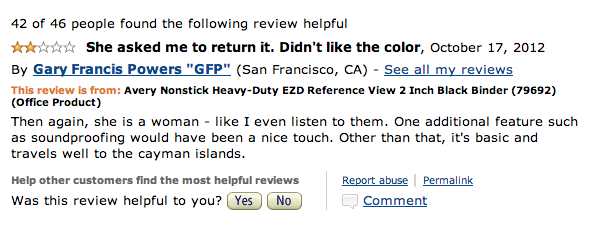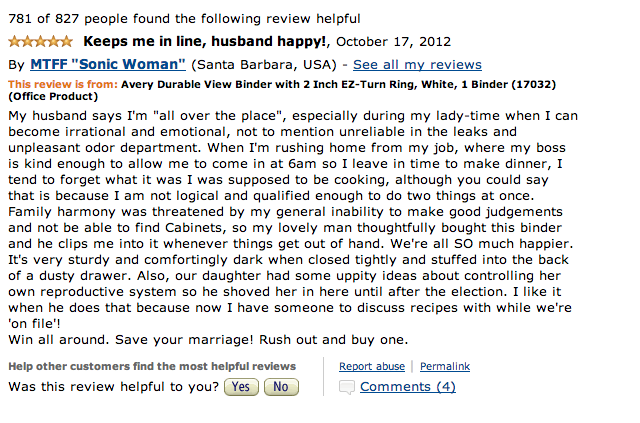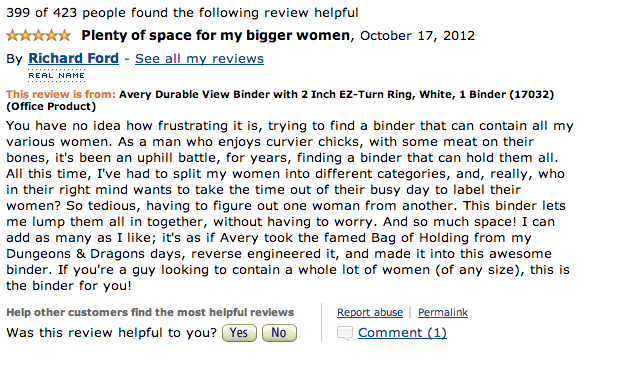 And one brave soul comes to the defense of Avery...