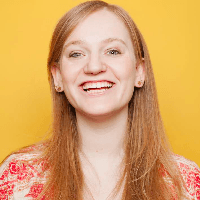 Filed by Orli Matlow

|

Jun 09, 2016 @ 9:41am
Sad! An attempt at propaganda was proven to be just that—propaganda—when actor Bruce Campbell swooped in to set the record straight on an inaccurate (yes, how surprising) Tweet. Conservatives have been circulating a picture of an alarmingly bloody woman, claiming she had been beaten up by liberals for her support of Trump.
While the picture certainly is shocking, and violence is regrettably not all too unusual at Trump rallies, the unbelievable photo is not to be believed. Star of Ash vs. Evil Dead, Bruce Campbell, recognized the photo as his costar and called it out.