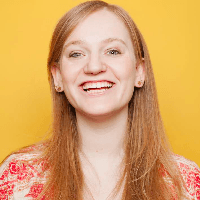 Filed by Orli Matlow

|

Nov 10, 2016 @ 4:09pm
The election of Donald Trump shook California more than one of their regular earthquakes, with 60% of the state having voted for Hillary Clinton.
Shervin Pishevar, an early investor in Uber, has been funding a movement for California to secede from the union that has ben gaining momentum since Tuesday.
"Everyone is in shock that we have a reality TV star that has said incredibly racist and sexist things as our next president," Pishevar told Fusion, "People say he was legitimately elected, but Hitler was also legitimately elected. This is a very dark and scary time in our country. I don't buy into this idea that just because he was elected we have to fall in line."
2/Most patriotic thing to do is to questioning idea of a federation of states & calling a new constitutional convention for systemic change

— Shervin (@shervin) November 9, 2016
3/It's the most patriotic thing we can do. Country is at serious crossroads.
We can reenter the union after California becomes a nation.

— Shervin (@shervin) November 9, 2016
Pishevar points out that the state has what it takes to succeed on their own.
4/As 6th largest economy in world, economic engine of nation, provider of a large % of federal budget, California carries a lot of weight.

— Shervin (@shervin) November 9, 2016
5/We need to have serious national dialogue about our culture, values & rampant sexism, racism and hate that Trump campaign has exposed.

— Shervin (@shervin) November 9, 2016
https://twitter.com/shervin/status/796250044332732417
https://twitter.com/shervin/status/796250742285889536
The movement is catching fire like California (again, sorry), with the campaign Yes California calling for an official #Calexit (a portmanteau of "California" and "Brexit." Just kidding, "exit").
Seriously. What are the steps to make this possible??? We must secede!! #Calexit

— Perez (@ThePerezHilton) November 9, 2016
If #calexit happens (which it shouldn't but....) Oprah is president and her Santa Barbara residence is our White House.

— JEN KIRKMAN (@JenKirkman) November 9, 2016
https://twitter.com/El_Wesoh/status/796408214489219072
California should secede. We are the richest state in the U.S. Therefore it is strong enough to be its own country.#Calexit

— Valerie ✨ (@youremegabasic) November 9, 2016
The movement has already gone from Twitter to IRL.
It will be fascinating to see how this plays out in Trump's America. An independent California would give Trump another group of immigrants to hate.