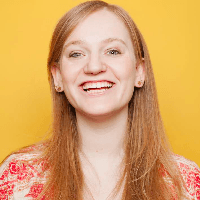 Filed by Orli Matlow

|

Apr 28, 2016 @ 10:48am
In a move even more confusing than being selected as a Vice Presidential candidate (despite having received only 1 delegate), Carly Fiorina broke out into song at Cruz's rally. With eerie, high-pitched tones, Fiorina committed to a performance that nobody expected or even asked for, professing her love for Cruz's young daughters.
Here are the lyrics so you can sing along!
♫ I know two girls that I just adore
I'm so happy I can see them more
'Cause we travel on the bus all day
We get to play
We get to play! ♫