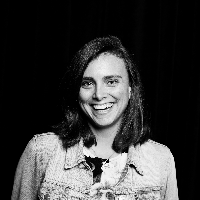 Filed by Catherine LeClair

|

Nov 26, 2016 @ 10:06am
Perhaps no recent death has been as controversial as that of Fidel Castro. Some are remembering him as a revolutionary leader, others as a dictator who denied the Cuban people of basic rights. One thing is certain, his legacy will continue to be debated.
Now, I am not one for celebrating the death of another human being, so instead I'd like to bring you some of Twitter's best reactions to the news of his passing.
1. Some are speculating the cause of death:
Fidel Castro once said:"I will not die until America is destroyed"

America:"Donald Trump is our new president"

Fidel Castro:"Well then..."

— EverybodyHatesBdell (@Bdell1014) November 26, 2016
2. Some are reveling in the irony:
Just when you thought 2016 could not get any more ironic, Fidel Castro died on Black Friday, the most capitalist day there is.

— E (@esheikh_) November 26, 2016
3. Some think 2016 killed him:
Even Fidel Castro, the man who survived 600+ assassination attempts couldn't survive 2016

— Amal (@Amlx_o) November 26, 2016
4. While others are speculating on where he'll end up:
I'm not celebrating Fidel Castro's death. I'm celebrating that now Castro has to meet with someone who knows everything Castro has done.

— Mr T 2 (@GovtsTheProblem) November 26, 2016
5. Of course Trump had to say something weird:
6. And someone had to make fun of that:
7. Maybe it was the CIA's plan all along:
The CIA's final plan to assassinate Castro was to cleverly arrange for him to get extremely old.

— Ken Jennings (@KenJennings) November 26, 2016
8. Man, first Bowie, then Prince, now Castro?
all these new fidel castro fans but how many of y'all bought his last album?

— meliodas (@lordaedonis) November 26, 2016
9. Somebody had to point out the hypocrisy:
The left: "Donald Trump is a dictator who will be terrible for human rights!"

Also the left: *Mourns Fidel Castro*

— Leah the Boss (@LeahRBoss) November 26, 2016
10. And it wouldn't be Twitter if we didn't bring up the email scandal:
Say what you will about Fidel Castro, at least he didn't use a private email server.

— Matthew Yglesias (@mattyglesias) November 26, 2016