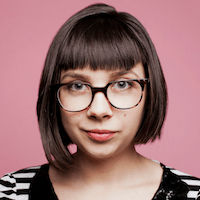 Filed by April Lavalle

|

Oct 19, 2016 @ 11:15pm
Ladies and gentleman, nasty women and bad hombres​ of all ages, this election's presidential debates are officially over. We all made it out alive! Let's celebrate bigly by reading what celebrities were tweeting about during the third and final debate.
1. Rashida Jones
2. George Takei
3. Elizabeth Banks
4. Judd Apatow
5. Ricky Gervais
6. B.J. Novak
7. Seth MacFarlane
8. Mike Birbiglia
9. Mayim Bialik
10. Michael Ian Black
11. Chelsea Handler
12. Shonda Rhimes
13. Patton Oswalt
14. Jon Lovett
15. Max Silvestri
16. Ed Helms
17. Julie Klausner
18. Ronan Farrow
19. Bill Maher
20. Aaron Paul
21. Ana Gasteyer
22. J.K. Rowling
23. Rosie O'Donnell
24. John Legend
25. Jerry Springer