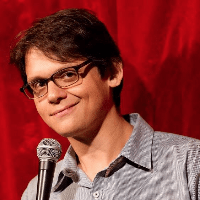 Filed by Matt Nedostup

|

Sep 21, 2015 @ 10:07am
Xiao Jiguo is a Chinese man with an unusual talent: he kind of looks like U.S. President Barack Obama. That is, if you don't look too closely. In a crowd, you could confuse the two. That being said, it's pretty impressive—how often do you see a Chinese person who looks anything like a biracial person where neither of those races is Asian? He's like a shooting star, rare and magical.
In addition to that, Xiao can do a pretty good Obama impression, especially considering that he only speaks a few words of English. His gibberish sounds pretty American, and can probably fool most Chinese speakers. He's also definitely got Obama's facial expressions down pat, as well as his general air of gravitas. See for yourself in the video below.