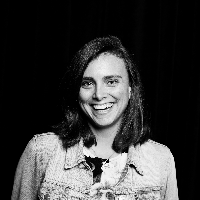 Filed by Catherine LeClair

|

Jan 21, 2017 @ 9:40am
It's a well-known fact that Hillary Clinton's campaign used the 2015 pop hit "Fight Song" by Rachel Platten as its unofficial anthem. Platten herself even spoke on Clinton's use of the song back in November, before the election.
"I love that the song helped her," Platten said in an interview with the LA Times. Though she noted at first she was a bit scared to have the song used in a political context, she ultimately was proud to be aligned with Clinton's message. "I feel like she's a fighter, and I love that she got to take those words and make them feel like her own."
At this point, the song couldn't be more associated with Clinton's platform. So then why the heck would it be played at one of Trump's inauguration balls last night? Maybe The Piano Guys, who were introduced as "four musical guys from Utah," according to the New York Times, weren't paying attention for the last year. Or maybe all four of them were in comas from a freak piano accident and were still disoriented when they agreed to play at a highly contentious event, and maybe they still out of it when they arranged and then performed a cover of a song that was the unofficial anthem of Trump's opponent.
This isn't the only thing that Trump's team seems to have copied from the democrats for his inauguration. Pastry chef Duff Goldman noted that the cake Trump and Pence cut into looked strangely similar to the one he made for Obama's 2013 inauguration. Similarly, Platten spoke out about the use of her song, which she did not approve.
While I respect the office of the President and the peaceful transfer of power, I want to make clear that at at no point did the Piano Guys

— Rachel Platten (@RachelPlatten) January 21, 2017
ask for permission, nor did I or anyone on my team know of, approve or endorse their decision to play Fight Song tonight.

— Rachel Platten (@RachelPlatten) January 21, 2017
My mom always told me that imitation is the highest form of flattery. I also think Oscar Wilde said that.