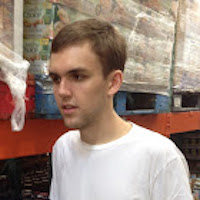 Filed by Bijan Samareh

|

Sep 23, 2015 @ 3:50pm
Stephen Colbert took Ted Cruz to task on his commitment to Reaganite principles two night ago. Like many Republicans presidential candidates, Cruz holds Reagan in high regard, and claims to want to emulate elements of his presidency. Colbert points out that Reagan supported amnesty for illegal immigrants and also raised taxes, which Cruz tries to steer around, until Colbert makes him admit that he wouldn't actually support those policies. It then turns into a larger discussion about Reagan, partisanship, and the Constitution. Colbert presses Cruz while managing to keep the conversation fair. Even though he calls Cruz out on not supporting gay marriage, he shuts down audience boos from the crowd for the sake of his guest. I like it. Can't say I don't miss 2006 Colbert, but I like it.