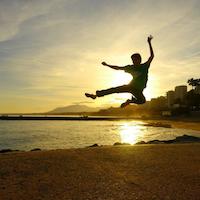 Filed by Mitchell Friedman

|

Feb 17, 2016 @ 9:35am
The most important political endorsement this side of Elizabeth Warren just came in, and it's excellent news for Bernie Sanders. The woman behind the vocals of the enormously viral hit "Crush on Obama" just released 2016's version, and it's staunchly in support of the silver foxed "Bernie Bae."
Sure, it's less sexy than the Obama version. But that's to be expected. Bernie is exactly 1,000 years older and grayer than Obama. That is, Obama's 2008 incarnation. Eight years of trying to pronounce "John Boehner" correctly can really age a man.