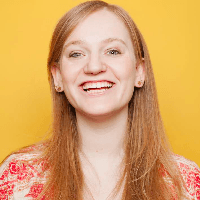 Filed by Orli Matlow

|

Sep 22, 2016 @ 4:45pm
His Holiness the Dalai Lama demonstrated his official, enlightened view on His Creepiness the Donald Trump when prompted by Piers Morgan on a British morning show. Yes, the blessed Tibetan monk who preaches universal compassion justifiably mocked the Republican candidate, further proving how Trump is destroying the very fabric of our reality.
Oh, and it's not a bad impression. Darrell Hammond's got competition.