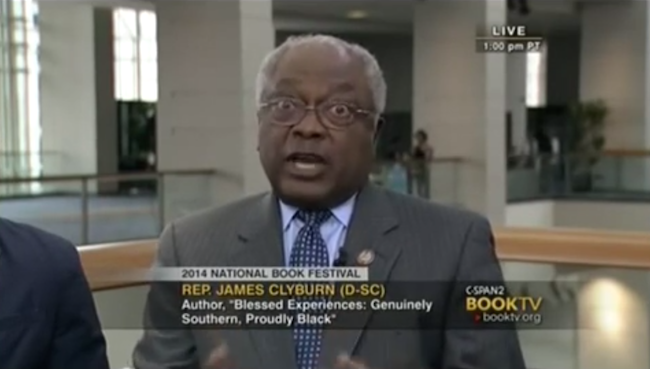 "Did I say 'sexting?' OMG! Hashtag FAIL!"
Unless you're someone with an incredibly twisted sense of humor, there has been nothing to laugh about when it comes to Ferguson, Missouri for over a month. Until today! Thanks to South Carolina congressmen James Clyburn (D), who suggested "sexting" as a way to get citizens of Ferguson to the ballot box while speaking on C-Span. Clyburn is 74, so it would be reasonable for a guy his age speaking off the cuff to confuse "texting" with "sexting." That is, if it weren't for the fact that he'd already named "text" as one of the tools available to help organize voters, right before adding, "What do we call it? Sexting."
He has been a Congressional Representative for over 20 years, so he should know a thing or two about how politicians communicate in Washington. Who knows, maybe that is what they call it.
(by Jonathan Corbett)