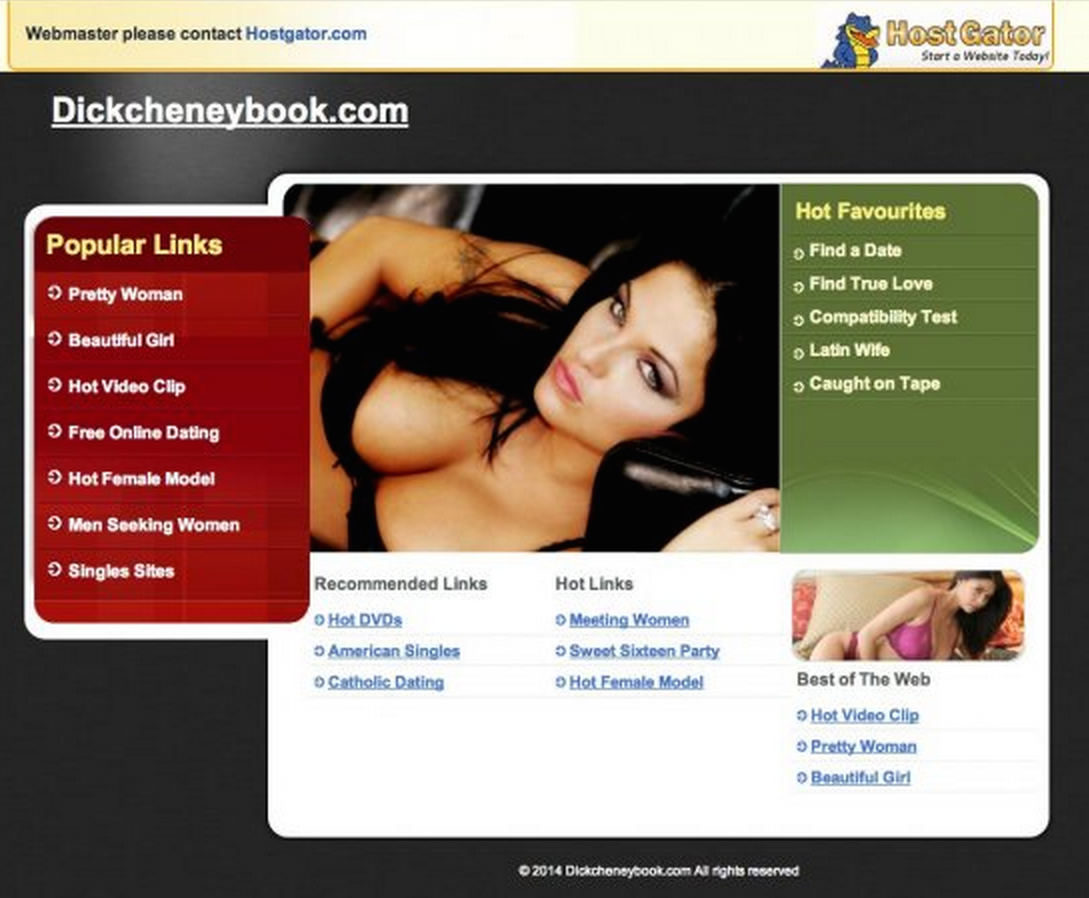 Hot co-eds doing live cam shows from undisclosed bunkers!
When you have to constantly make sure that America won't give up its proud tradition of torture and check whether your heart batteries are up to date, it's easy to lose track of the unimportant stuff. Stuff like renewing your web domain. It happens to the best of us, and, apparently, the worst.
Dick Cheney's personal website, DickCheneyBooks.com, went dark today, its usual contents (links to his memoir, maybe some news bits, perhaps some snuff films...I've never visited, how would I know?) replaced by this sultry brunette with that come-hither cleavage. Why would a web host leave a default page that's so porny? Especially one belonging to the former vice president? Well, it took me a moment to realize it, but it's because his name is Dick. Sites with Dick in them are probably used for porn most of the time, and I imagine HostGator's algorithms know that.