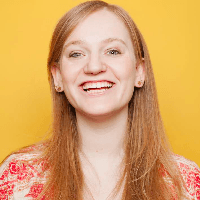 Filed by Orli Matlow

|

Mar 17, 2017 @ 12:54pm
President Donald Trump's photo ops with foreign leaders have been almost as uncomfortable as his photos with his daughter Ivanka.
The Prime Minister of Japan rolled his eyes and the Prime Minister of Canada took a second to stare at his hand, knowing where it had been.
But it's Trump's meeting with the Chancellor of Germany, Angela Merkel, that wins the awards for Most Cringeworthy and Most Devastating Insight Into Donald Trump's Immense Immaturity.
Trump, ever the adult man, froze Angela Merkel out and denied her a handshake, grinning and ignoring her.
Really.
Trump and Merkel are already at odds, in light of Trump's comments about NATO, the European Union, and refugees.
Oh, and we know he just doesn't know how to treat women in general.
People feel for Merkel.
And mostly feel for the America's role as the leader of the free world.
"Help us, Angela Merkel, you're our only hope!" - The West