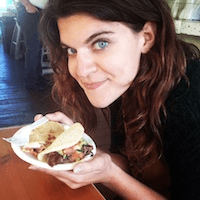 Filed by Kelsey Solywoda

|

Apr 24, 2017 @ 10:41am
President Donald Trump will soon be reaching his first 100 days in office and the Associated Press recently released a full transcript of an interview with him about the occasion. However, during the course of the interview, there were 16 instances of Trump saying something the AP deemed too "unintelligible" to transcribe.
For example, when asked about how holding the office of president had changed him, Trump responded, "Well the one thing I would say — and I say this to people — I never realized how big it was. Everything's so (unintelligible) like, you know the orders are so massive."
When the AP asked Trump about making the switch from business to being the president, he said:
You have to love people. And if you love people, such a big responsibility. (unintelligible) You can take any single thing, including even taxes. I mean we're going to be doing major tax reform. Here's part of your story, it's going to be a big (unintelligible). Everybody's saying, "Oh, he's delaying." I'm not delaying anything. I'll tell you the other thing is (unintelligible).
Unsurprisingly, people had a lot of thoughts on Donald Trump's "unintelligible" interview. Twitter pretty much exploded.
Donald Trump Is Unintelligible, but that's because we can't speak the language of his home planet.

— Steve Redmond (@sjredmond) April 24, 2017
Donald Trump Is Unintelligible to a degree that he almost makes George W. Bush sound like a professional orator.

— Stephen Sipila (@StephenSipila) April 24, 2017
Trump made 16 (!!!!) comments in his ONE-ON-ONE AP interview that were deemed "UNINTELLIGIBLE" by the interviewers.

— Molly (@bitchyologist) April 23, 2017
Trump on how the presidency has changed him:

"Everything's so (unintelligible) like, you know the orders are so massive."#Resist #Resist

— State of Resistance (@AltStateDpt) April 23, 2017
The AP says it used ellipses or a notation that the recording was unintelligible in places "where the audio of the recording is unclear." We're not sure if that means there was a problem with the AP's recorder, if Trump was just mumbling, or if he actually wasn't making any sense at all. But one thing's for sure: Twitter has a lot of feelings about our "unintelligible" president.