President Donald Trump took time out of his busy life of leading the Free World to defend Fox News Bill O'Reilly against the sexual harassment claims against him. Because, you know, when you're a star, they let you do it.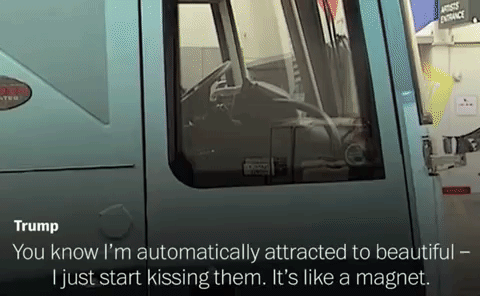 Dozens of advertisers are pulling their support from The O'Reilly Factor after it was revealed that Fox News has paid $13 million to settle sexual harassment suits.
In an interview with the New York Times, Trump criticized the media, except for his kindred spirit, Bill O'Reilly.
https://giphy.com/gifs/fox-bill-oreilly-faux-news-MYud4EfBt6FeU
In the Oval Office, Trump said of O'Reilly:
"I think he's a person I know well — he is a good person," said Mr. Trump, who during the interview was surrounded at his desk by a half-dozen of his highest-ranking aides, including the economic adviser Gary Cohn and Chief of Staff Reince Priebus, along with Vice President Mike Pence.

"I think he shouldn't have settled; personally I think he shouldn't have settled," said Mr. Trump. "Because you should have taken it all the way. I don't think Bill did anything wrong."
The National Organization for Women called on Bill O'Reilly to be fired, but the President of the United States insists that the cable news host is "a good person."
A previous sexual harassment scandal also lead to the ouster of the network's founding chairman, Roger Ailes, whom Donald Trump also defended.
The solidarity among pussygrabbers is truly #squadgoals.