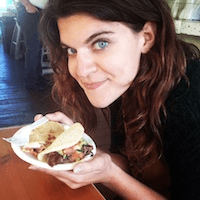 Filed by Kelsey Solywoda

|

Oct 07, 2016 @ 4:35pm
The gross, sexist comments from Republican nominee Donald Trump just keep on coming. On Friday, a conversation Trump had on a live mic with Access Hollywood's Billy Bush in 2005 was leaked by NBC News. In the video, Trump can be heard saying, "When you're a star... You can do anything" to women, along with other lewd comments that are too gross to write here.
Obviously, the internet had a lot to say about this. Here are 11 of Twitter's best responses.
1.
You have to be a major douche when you come off looking worse than Billy Bush in any given situation.

— Maggie Serota 🚽 (@maggieserota) October 7, 2016
2.
3.
I can't believe Donald Trump did that

(Feel free to RT this whenever it applies)

— Sage Boggs (@sageboggs) October 7, 2016
4.
the thing that's blowing my mind right now is: someone actually talks like that? it's like shitty dialogue out of a movie

— Rosie Gray (@RosieGray) October 7, 2016
5.
FACTCHECK: Under the law being a star does not mean, in fact, "you can do anything" to women.

— Irin Carmon (@irin) October 7, 2016
6.
7.
"The only thing we have to fear is fear itself."
"Speak softly and carry a big stick."
"Grab 'em by the pussy."

— Zack Bornstein (@ZackBornstein) October 7, 2016
8.
My fave thing about new Trump tape is that he failed w/woman he hit on. I bet that happened a lot. And I mean, A LOT.

— Nell Scovell (@NellSco) October 7, 2016
9.
Trump's got to grab ahold of this news cycle. If only there was something he could grab it by.

— Sam Stein (@samsteinhp) October 7, 2016
10.
"I'm sorry if you were offended" is the "frozen dairy dessert that can't legally be called ice cream" of apologies

— Dana Schwartz (@DanaSchwartzzz) October 7, 2016
11.
"When you're a star... you can do anything" only works for OJ

— Orli Matlow (@HireMeImFunny) October 7, 2016