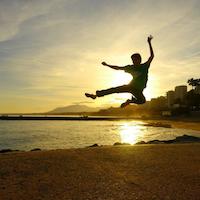 Filed by Mitchell Friedman

|

Jun 24, 2016 @ 9:50am
You're not the only one pretending to understand the ramifications of Thursday's nationwide referendum in the UK. As the votes came in, revealing that Great Britain would leave the European Union, Donald Trump— who is in Scotland to "reopen a golf resort he owns"—congratulated the Scots for taking "their country back."
Just arrived in Scotland. Place is going wild over the vote. They took their country back, just like we will take America back. No games!

— Donald J. Trump (@realDonaldTrump) June 24, 2016
There's one problem with this: Scotland voted overwhelmingly against the exit. 62% voted "remain," while just 38% voted to leave. In contrast, the UK in general voted 48% to remain and 52% to leave.