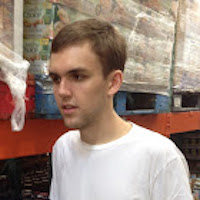 Filed by Bijan Samareh

|

Oct 14, 2015 @ 11:40am
There were two questions on everyone's mind during last night's debate: "Who's Lincoln Chafee?" and "What kind of crazy tweets will Donald Trump come up with?" We still can't answer the first question, but the second was definitively answered after last night's event. To begin with, Trump kicked off the evening with an "honest" statement of his intentions.
We will all have fun and hopefully learn something tonight. I will shoot straight and call it as I see it, both the good and the bad. Enjoy!

— Donald J. Trump (@realDonaldTrump) October 14, 2015
Did he hold true to his word? Let's find out. Here are his best tweets, grouped into a few essential Trump categories (Note: Most of these are retweets, since, you know, everyone only had positive things to say about Trump last night.)