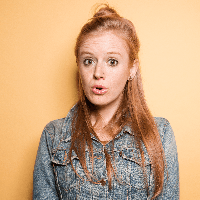 Filed by may wilkerson

|

Sep 06, 2016 @ 3:30pm
OMGee willikers, what could Donald Trump have meant when he said Hillary Clinton "doesn't have a Presidential look"?
When asked in an interview on Good Morning America Tuesday what he had meant by saying Hillary Clinton "doesn't look presidential," Trump said, "I really do believe that." He continued: "Well I just don't think she has a presidential look. And you need a presidential look. You have to get the job done," explaining literally nothing.