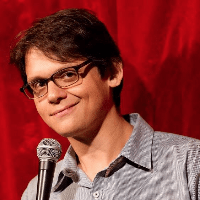 Filed by Matt Nedostup

|

Nov 21, 2016 @ 3:59pm
Kansas Secretary of State Kris Kobach met with President-Elect Donald Trump on Monday at Trump's private golf club in Bedminster, NJ. Kobach is a contender to be Trump's Homeland Security secretary, but after this incident, his chances might be slim. An Associated Press photographer took a photo of the two men, in which Kobach is holding a document he brought, titled "Kobach Strategic Plan for First 365 Days."
The text of the secret plan is clearly visible in the high-res photograph, and contains references to a border wall, "extreme vetting" of "high-risk aliens," a complete shutout of Syrian refugees, and other suggestions that would sexually arouse Steve Bannon. But the real takeaway was that for a president who based his entire campaign on not making Hillary Clinton's mistakes with information security, this looks bad. And of course, people on Twitter noticed. He are their funniest reactions:
1.
2.
3.
4.
5.
6.
7.
sis is waltzing around with homeland security plans visible to anyone with a iPhone 3 camera zoom... and WHERE are the email fanatics??? https://t.co/aXYGYXNIFZ

— Tyler Oakley (@tyleroakley) November 21, 2016