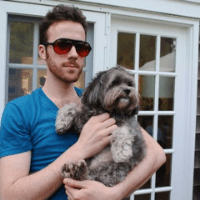 Filed by Miles Klee

|

Dec 24, 2016 @ 1:45pm
Is Donald Trump's inauguration team trying to tell us something?
Twitter users were somewhat baffled as @TrumpInagural, the completely unnecessary but "official account of the 58th Presidential Inaugural Committee (PIC)," posted two consecutive tweets about William Henry Harrison. Our ninth president, Harrison served barely a month before dying in office.
People jumped on the unfortunate history lesson to figure out its meaning.
@TrumpInaugural so..does that mean Pence is gearing up to be POTUS? What is with the subliminal messages coming from this page??

— PeggySue (@Irish_girl_65) December 24, 2016
The parallels between Harrison and Trump may be stronger than any of these commenters realize. The Harrison inauguration on March 4, 1841, was held in cold, overcast, windy weather, but Harrison refused to wear a coat, hat, or gloves—and proceeded to give the longest inaugural address in U.S. history, running to almost 8,500 words. When he took ill with his lethal case of pneumonia three weeks later, it was (incorrectly) assumed that his prolonged exposure to the bad weather, worsened by his never-ending speech, is what had laid him low.
.@TrumpInaugural Is this a suggestion our moron president elected may gloat himself into pneumonia and die?
Ok, sure. Whatever.

— Pants Pence (@pants_pence) December 24, 2016
So, what are the odds that Trump talks for so long, and gestures so emphatically, that he just collapses on the stage on January 20? Time to start taking bets.