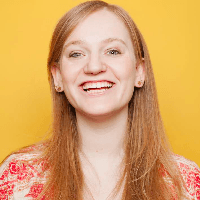 Filed by Orli Matlow

|

Mar 17, 2017 @ 9:59am
On March 16, St. Patrick's Day Eve, President Donald Trump delivered remarks alongside Irish Prime Minister Enda Kenny at the Friends of Ireland luncheon in Washington, D.C.
With the gusto of a second-grader sounding out sentences for the first time, Trump read special proverb for the "Friends of Ireland." It turned out to be more appropriate for a Friends of Nigeria event.
"Always remember to forget the friends that proved untrue, but never forget to remember those that have stuck by you," Trump recited. But Irish people on Twitter pointed out that the "Irish proverb" wasn't Irish at all.
Even better, the "Irish proverb" actually comes from a poem by Nigerian poet Albashir Adam Alhassan.
Trump's Irish Proverb may have been written by Albashir Adam Alhassan but to be fair it IS in the second Google hit for "Best Irish Proverb" pic.twitter.com/53sXOi1EHr

— Cabel Sasser (@cabel) March 16, 2017
it's not an Irish proverb apparently it's a poem by Nigerian...Albashir Adam Alhassan - assuming he's Muslim? Ironic.

— Nuala Kitty Woulfe (@NWoulfeWriter) March 16, 2017
Not only is his favorite Irish proverb actually Nigerian, it's not even a proverb.
This daft moron wouldn't know a poem from a proverb... he'd probably think limericks are Irish illegals and ban them too.

— Paula Bel (@RealPaulaBel) March 17, 2017
Twitter had a good time calling out the shite.
"My favorite Irish proverb comes from Confucius..."

— Decervelage (@Decervelage) March 17, 2017
😂he can't possibly blame this on The W Post, The NY Times, or say its fake news!

— GWJones (@gw__jonesy) March 16, 2017
"there once was a man from Nantucket.."

— Brian S (@Gul_Dukat88) March 16, 2017
Who knew that Donald Trump is so passionate about Nigerian poetry?