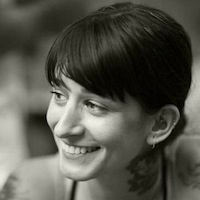 Filed by Jessie Dean Altman

|

May 12, 2017 @ 9:44am
Another day, another round of tweets from President Donald Trump. Today's morning tweet storm focuses on a threat to stop holding press briefings and a threat for former FBI Director James Comey. Oh, and then something about China and beef. All within the span of two hours.
Trump's tweets started with yet another assertion that any collusion that may have occurred between his campaign team and Russia to swing the election is purely fictional.
Again, the story that there was collusion between the Russians & Trump campaign was fabricated by Dems as an excuse for losing the election.

— Donald J. Trump (@realDonaldTrump) May 12, 2017
Then there was the obligatory mention of the Fake Media, which really needs no explanation.
The Fake Media is working overtime today!

— Donald J. Trump (@realDonaldTrump) May 12, 2017
Next was a lame excuse about why his story about Comey's firing didn't match the story being pushed by the White House (hey, he's a busy president! He's got things going on, tremendous things! Unlike any president before him!).
As a very active President with lots of things happening, it is not possible for my surrogates to stand at podium with perfect accuracy!....

— Donald J. Trump (@realDonaldTrump) May 12, 2017
This refers to how his surrogates insisted that Trump decided to fire Comey after receiving a recommendation from Deputy Attorney General Rod Rosenstein to do so. Whereas Trump told Lester Holt that he'd already decided to fire Comey ("Oh, I was gonna fire regardless of recommendation") before that recommendation.
The part about the surrogates not being able to stand at the podium with perfect accuracy is true, though—for example, Sean Spicer missed the podium altogether, and landed in the bushes instead.
And then we get to the tweet where Trump threatens to stop holding press briefings altogether.
...Maybe the best thing to do would be to cancel all future "press briefings" and hand out written responses for the sake of accuracy???

— Donald J. Trump (@realDonaldTrump) May 12, 2017
Speaking of threats, next Trump brings up Comey, saying he better hope there are no "tapes" (why is the word "tapes" in quotes?) of their conversations.
James Comey better hope that there are no "tapes" of our conversations before he starts leaking to the press!

— Donald J. Trump (@realDonaldTrump) May 12, 2017
By the way, does talk about "leaking" and "tapes" makes Trump nervous about that long-rumored pee-pee tape? Anyway, this "tape" talk was not a particularly smart move, given that, as the Daily Beast reports, Comey was generally beloved by the FBI and now Trump has given them even more motivation to go after him.
Another interesting thing about the firing of Comey is the dinner Trump mentioned in the interview with Holt. The (not really failing) New York Times reported that at a dinner with Comey, self-proclaimed "loyalty-freak" Trump asked Comey to "pledge his loyalty to him." Apparently, Comey wouldn't make the pledge. According to the Times, he instead told Trump he'd be honest, but not "'reliable' in the conventional political sense." Hmmm.
When James Clapper himself, and virtually everyone else with knowledge of the witch hunt, says there is no collusion, when does it end?

— Donald J. Trump (@realDonaldTrump) May 12, 2017
Well, the (now former) head of the FBI had knowledge of the investigation and he thought there might have been collusion. So maybe Trump thought "it" would end when he fired Comey? If so, he was incorrect.
And now this—CHINA! BEEF!
China just agreed that the U.S. will be allowed to sell beef, and other major products, into China once again. This is REAL news!

— Donald J. Trump (@realDonaldTrump) May 12, 2017
And this concludes President Donald Trump's morning tweet storm.