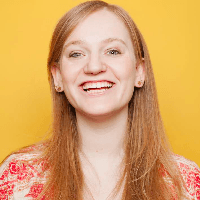 Filed by Orli Matlow

|

Apr 13, 2017 @ 11:49am
Donald Trump Jr. not only shares his dad's name, but also his ridiculous use of Twitter.
Donald Trump Jr., who lives it up with a taxpayer-funded Secret Service detail, shared a Daily Caller article "University's LGBT Students 'Fear' Arrival Of Chick-fil-A," and decided to use his platform as First Son to snicker at these kids like a Pepe troll.
LGBT students aren't concerned about the "yummy chicken sandwich," but rather with lining the pockets of the restaurant's president, who famously donates to anti-LGBT groups and allegedly discriminates against people with disabilities.
It's not the chicken, dude. It's the capitalism.
Wait until his step-mom hears about this.
Donald Jr. sure seems #triggered by people being #triggered.
@DonaldJTrumpJr Super cool of you to take some time off from grifting to tweet about them. Thanks for your leadership.

— Tommy Vietor (@TVietor08) April 13, 2017
@DonaldJTrumpJr You and your children have been blessed with gifts of wealth and privilege since birth. Why do you go out of your way to pick on others?

— Amy Rovin (@MomRovin) April 13, 2017
@DonaldJTrumpJr Great that you're diminishing the homophobic nature of a company and isolation of a group of AMERICANS to a chicken sandwich.

— rachel leishman (@RachelLeishman) April 13, 2017
@DonaldJTrumpJr Your complete obliviousness to oppression and the plight of others is so baffling. You are so far removed and privileged beyond belief.

— Jillian Winkler (@jilliangwinkler) April 13, 2017
@DonaldJTrumpJr Cause being afraid of being fired from our jobs, discriminated against at restaurants or actual physical violence isn't scary enough for u

— small but mighty Mel (@High_INT_No_WIS) April 13, 2017
While he clearly has no respect for the concerns of young LGBT people (or people other than himself), at least he didn't compare them to Skittles, right?